I need all the help I can get!
OK, here's my problem. I have a 4 year old Siberian husky named Asia. Best dog ever. Problem, she is and always has been a very fussy eater. Not the "they'll eat when they're hungry" kind of dog. More like the "Will starve herself to death before she eats kibble" kind of dog. She is very petite, always 35 lbs. Not less, not more. When she was about a year old we started having to cook her up rice and ground beef to mix with her kibble in order to get her to eat. I thad been going fine for the last 3 years. She would have days where she didn't eat, but we're used to it. Then just before X-Mas she pretty much stopped eating. I would say in the last month she has finished her meal only a handful of times. The rest of the time she either doesn't touch it at all, or just picks at it. Personally I think she is a bit depressed because we've been having very cold weather and she doesn't get to go for walks like she normally does. So anyways, I tried switching from beef to pork, different kibble, anything I could think of, but she just won't eat! I took her to the vet over the weekend and she now weighs 28lbs. Trust me, she cannot afford to lost 7lbs. Her ribs are sticking out, and her spine. Yuck. They took blood and it came back that she has low protein, but I think it's just because she hasn't eaten a real meal in so long.
My question: Does anyone have any suggestions as to how to get my dog to eat? Trust me, we've tried everything. Even the BARF diet. She looked at me like I was insane when I gave her raw meat. LOL
Here is my sweet, beautiful Asia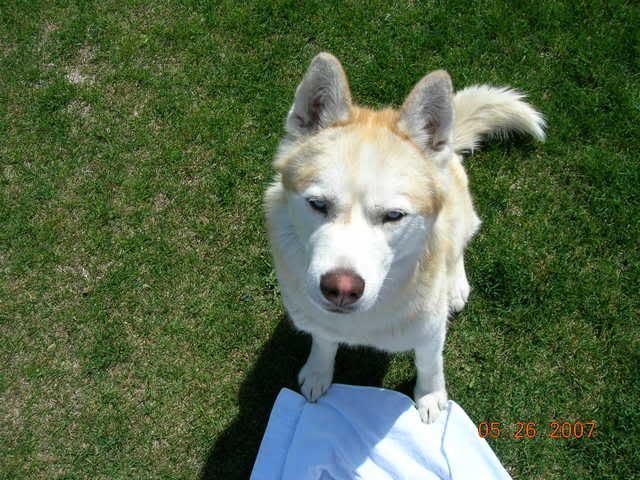 by
Add your quick reply below:
You must be a member to reply to this post.
Replies (1-3):
Add your quick reply below:
You must be a member to reply to this post.