20 Somethings & Teen Moms
Get-Out-of-Verizon-Contract-Jail-Free Card: Increased Regulatory Fee Means Penalty Free Exit
If you want to say goodbye to Verizon Wireless, or just want a new phone without waiting for your old contract to expire, Verizon has a deal they really don't want to give you, but they have to — it's in their contract.
Verizon Wireless has announced they are unilaterally changing your wireless contract with an increase in the Regulatory Recovery Fee (a bill-padding junk fee) from $0.13 to $0.16 effective July 1st. That fee opens a 60-day window for customers to exit their contracts because the carrier is imposing a "materially adverse" change without your advance consent. After 60 days, you effectively give that consent by staying with the company.
"Materially adverse" is simple to understand, even if Verizon customer service representatives feign ignorance and stamp their feet as you demand to leave without paying an early exit fee. It means Verizon has notified you they are changing the contract — one you signed in good faith for a set price, and they are now unilaterally changing it. Unless those price changes come about because of a government mandate, Verizon cannot impose them without first granting you a window to cancel your agreement, penalty-free.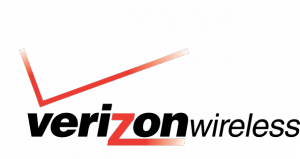 For customers unhappy with Verizon, they can freely take their business somewhere else. For those who intend to stay, they can switch to a prepaid plan or sign a new two year contract and get a new phone at the same price any other new customer would pay, even if only 30 days into an existing contract.
This welcome window may mean a lot to customers looking for an early upgrade -and- keep Verizon's unlimited smartphone data plan the company plans to discontinue July 7th.
With their "materially adverse" contract clause potentially exposing them to hundreds of dollars in lost cancellation fees they cannot impose, nobody said they would make it easy for you to jump free without some hassle.
When calling Verizon Wireless and requesting the "cancel service" option, expect the representative to pretend they don't know what you are talking about, claim you still owe a penalty, or even express shock you are trying to escape them over a measly three cent rate increase. Some may even try and credit three cents for each month remaining on your contract and claim that since you are no longer effectively paying the increased fee, you have no right to complain.
Tell them tough cookies — go and read their own contract:
Can Verizon Wireless Change This Agreement or My Service?

We may change prices or any other term of your Service or this agreement at any time,but we'll provide notice first, including written notice if you have Postpay Service. If you use your Service after the change takes effect, that means you're accepting the change. If you're a Postpay customer and a change to your Plan or this agreement has a material adverse effect on you, you can cancel the line of Service that has been affected within 60 days of receiving the notice with no early termination fee.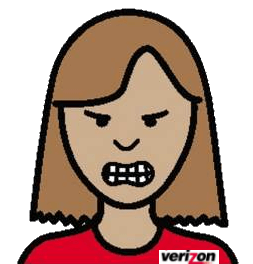 Ask them to find the clause in their terms and conditions that says once they announce a rate change, that does not represent a change to your plan. Then ask where it says in their agreement a subsequent credit frees them from the obligation of allowing you a penalty-free window to exit once a materially adverse change has been announced. Let them know the only way they could have kept you from exercising your rights under the contract was if they never announced the price change impacting you in the first place. Expect a long wait on hold. A very long wait.
To truly escape Verizon Wireless' contract, you will need to be prepared to say "no" to all of their counteroffers, and they will pelt you with them like an Oklahoma hail storm:
Reduced price phone upgrade? No.
Free service for a month? No.
Free accessories? No.
Free texting plan? No.
A free sample of their data or tethering plan? No!
Cancel. Cancel. Cancel!
If they still want to argue, repeat after me:
"Despite your willingness to credit my account, once you are legally obligated, under your contract, to notify me of your intention to change my plan by raising prices that are within your control, you triggered the materially adverse clause, regardless of your subsequent attempt to credit my account. Cancel the account immediately or I will escalate this to the same Executive Customer Service office that slapped you guys down the last time you tried this. Once you notify us of a fee increase, the window to exit penalty-free is open, and only I can close it by agreeing to stay after 60 days."
by
Add your quick reply below:
You must be a member to reply to this post.
Replies (1-10):
Add your quick reply below:
You must be a member to reply to this post.