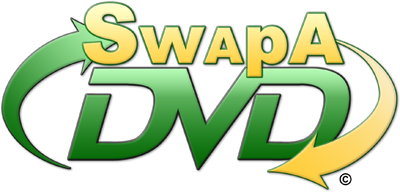 The rules are very similar. Sign up is free, after you post your first 10 dvds you have to swap they give you one dvd credit for FREE. After that you get more credits by swapping dvds. You pay to mail the dvds out (usually $1.90) but when you request a dvd that member pays to mail it out.

But here's something I wasn't aware of til recently that I took advantage of with SwapaDVD and an experience I wanted to share with you :)

My 2 year old got into his dvds and destroyed the majority of them. We don't have cable or dish and live rural so don't get much in the way of tv, this isn't a big deal since we also don't watch tv much, but I still want him to have age appropriate shows to watch when we do. When I posted about Paperback Swap another cafemomer let me know about the book bazaar, where you can get deals on books, so I looked to see if there is a dvd bazaar, there is!!! Not only did I get deals on dvds, but I got deals on credits also, which is great since we don't have many dvds to swap (the reason I hadn't really used SwapaDVD before this). I had 3 credits already that I had got one for free for posting ten dvds to swap, and two I had spent $1.90 each mailing out. I bought 10 more credits for $37.50 from a member that was selling them since he wouldn't use them. So total I spent $41.30. By using the DVD bazaar forum and searching and asking for deals I got 33 age appropriate dvds for Tristian (plus 3 sports vhs movies thrown in one of the deals Dad was happy about)!!! Giving us more then enough to restock his collection of what he destroyed at less then $1.15 each!!!
The DVDs we got for Tristian are; Quest for Camelot, Scamper the Penguin, Stuart Little 2, Hoodwinked, Barnyard, Everyone's Hero, The Secret of NIHM, 3 Nick Jr DVDs, 1 Barney DVD, Penguins Whacked Out Holiday, 2 Rescue Heroes DVDs, All Dogs Go to Heaven 1 & 2, 6 Sesame Street DVDs, 2 Bob the Builder DVDs, 2 Veggie Tales DVDs, 3 Thomas the Tank Engine DVDs, 4 Baby Einstein DVDs.
I am absolutely estatic about this, even if we had shopped value bins getting this many new age appropriate dvds for Tristian would have cost hundreds- plus getting swaped ones is 'greener' :). Anyways, I just wanted to pass this experience and awesome site along :)