First payment from Ibotta - proof!!
I just got my first payment from Ibotta! Ibotta is an amazing new app that pays you for the groceries you already buy. You simply choose the products you are going to purchase and complete the simple task (watching a video, taking a poll, tweeting) to earn the amount assigned to the product. Then purchase the product, upload your receipt, scan the barcode and the money is deposited in your Ibotta account. Once you reach $5.00, you can withdraw your earnings to Paypal and you will receive them within a few days. There are tons of great products available - Kleenex, Tide, Coca-Cola, Kelloggs and Birdseye to name a few - and they are adding more everyday. You can also earn $1 for every person you refer. This is a completely free app - you have nothing to lose by trying it out!

http://ibotta.com/r/6PCgHw

Here is proof of my payment: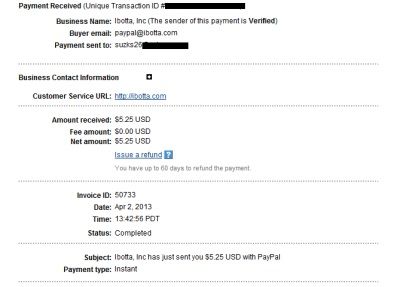 by
Add your quick reply below:
You must be a member to reply to this post.
Replies:
There are no replies to this post.