So I posted a few days ago about the fact that my fiance and I never have time alone due to his son's emotional disabilities.
Last night Ted told me that he was watching his nephew overnight while his SIL worked 3rd shift. In return, she offered to watch his son tonight..... OVERNIGHT!!!!
So we went out to dinner, had drinks (gasp!), walked around the mall for a bit, saw a movie while holding hands and snuggeling, then he surprised me by taking me through the fairgrounds that are all decked out in Christmas lights and displays. It was so much fun and I just couldn't keep the grin off of my face. It is so obvious how much he loves me and how excited he is to have this time alone with me.
Now we are doing our own thing on the computer for a few minutes before "retiring for the evening"...*giggle*
It's been a wonderful night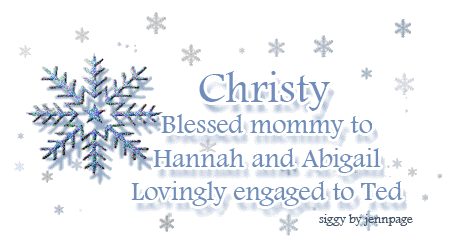 by
Add your quick reply below:
You must be a member to reply to this post.
Replies:
There are no replies to this post.