I know that it's been pretty slow in here lately. Sorry.
With that in mind, I wanted to let you all know that there is a discussion on Atlas Shrugged going on in the Libertarian Moms group here. They're on chapter two right now, so I'm going to catch up and jump in. You are all welcome to do the same. You do not have to be a Libertarian. You're welcome to join for the discussion. Here's the link if you're interested: http://www.cafemom.com/group/3523/boards/read/7133695/Atlas_Shrugged_
discussion_Chapter_2_starts_on_page_3_of_this_thread
~Karin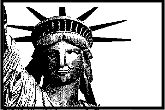 Libertarian Moms Group Smart Chick Lit Cafemom Tutors
http://www.cafemom.com/group/29789
by
Add your quick reply below:
You must be a member to reply to this post.
Replies:
There are no replies to this post.