African American Mommies
INDIVISIBLE African-Native American Lives in the Americas
INDIVISIBLE African-Native American Lives in the Americas



Photo Details: Julia Jacob with her granddaughter Marilyn Webster Wandrey and grandsons Cliff and Dennis Webster Image courtesy of Marilyn Wandrey
To IndiVisible, NAAM adds the story of Julia Jacob. Though labeled "Negro" at birth, Julia was adopted by Chief Jacob of the Suquamish tribe in the early 1870s. Julia learned the lifeways of the tribe, specifically medicine making, Basket weaving, and speaking Lushootseed, and passed her knowledge to her children, grandchildren, and great-grandchildren. Today, Julia's family continues to tell her story and preserve Suquamish traditions. With this exhibition and additional programming, NAAM will tell a lesser known story of cultural blending and probe further into African American Native American cultural intersections in our society, our community and our personal histories.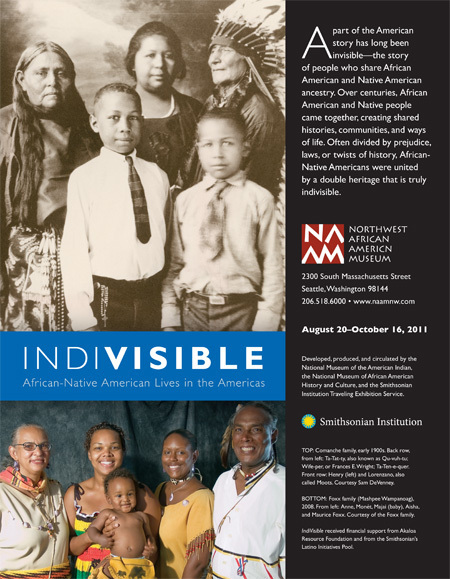 "From the Smithsonian comes an important and enlightening exhibition about the intersection of American Indian and African American people and cultures. IndiVisible: African-Native American Lives in the Americas explores historical and contemporary stories of peoples and communities whose shared histories are woven into the fabric of American identity, but whose presence has long been invisible to many in the U.S."
http://nmai.si.edu/exhibitions/indivisible/

by
Add your quick reply below:
You must be a member to reply to this post.
Replies:
There are no replies to this post.