The Cafe
a mother killed her three daughters and then herself (this happened yesterday near me)
HILLSBORO, MO. (KTVI) - The Jefferson County Sheriff's department says days after purchasing a shotgun, a mother killed her three daughters and then herself outside her estranged boyfriend's home.
Authorities have identified the victims as Lisa Cochran, 32, Autumn Cochran, 10, Alyssa Cochran, 11, and 22-month-old Faith Ehlen. Police say Lisa sent an email out just before 8:00 pm Wednesday to family and friends entitled, "Goodbye".
Investigators also say they have evidence Lisa purchased a shotgun from the Arnold, Missouri Walmart on August 29.
Police responded to the home around 12:30 a.m. Thursday off Vineland Road and Wilson Hollow Road in southern Jefferson County.
The estranged boyfriend told police when he arrived home, Lisa's van was in his driveway. But because she had a restraining order against him, he left the scene and called police. When officers arrived, they found the bodies.
All three children were found dead in a van. Lisa Cochran was found on the steps of the home. The shotgun was lying nearby. All of the victims had been shot in the head. Authorities say Faith, the youngest child, was the estranged boyfriend's daughter. The other two children were from a previous marriage.
Sheriff Boyer says the estranged boyfriend was questioned and was very cooperative and gave no indication that he was involved. He was never a suspect, but Boyer says the investigation will continue.
Boyer adds Lisa had moved out of the residence some time ago and was living with her parents.
Alyssa Cochran was in the sixth grade at Antonia Middle School. Officials sent a letter home to parents so they can inform their children about the tragedy. Joe Willis is the school principal. Willis said, "She was a good kid, a good personality, a smile on her face a good student it's hard to comprehend for me I got kids of my own it's kind of hard."
Ten year old Autumn Cochran attended Antonia Elementary. Mark Rudanovich is the principal and he said Autumn was an outstanding girl, "She was a great student one of those little students that was always smiling had lot of friends and a happy kid."
The school district has a special counseling team which will be available to help students and teachers cope.
This tragedy just happened w/another family (a very well respected, wealthy, prominent family) in the burbs of St. Louis..about 35 miles away...you might have heard of it.
Glendale, MO (KSDK) - Glendale police held a press conference Friday to give an update on the Murch family death investigation.

Lt. Tim Fagan with the Glendale Police Department said some evidence has been processed, but they're still waiting for the results of some tests.

He says they are confident the situation that happened in the 700 block of Hawbrook July 30 is a murder-suicide.

The medical examiner conducted autopsies, and determined Catherine Murch's wound was self-inflicted. Toxicology results are pending, so the final report is not yet complete.

Fagan says 42-year-old Catherine Murch purchased a handgun from ontargetstl.com on July 28, and that gun was used in the killings. He also said the gun was obtained legally and that all bullets recovered in the home came from that weapon.

There is no evidence to indicate anyone other than Catherine shot the weapon.

Eight-year-old Mary Claire Murch was shot once in an upstairs room. Mitchell Murch III, 10, was shot multiple times in a room on the lower level of the home.

Fagan says though the exact chain of events is difficult to determine, the situation happened very quickly.

Catherine's husband, Mitchell Murch II, was also on the lower level of the home when the crimes happened. Fagan says the incidents happened so quickly there was not much opportunity for him to respond.

Catherine did not leave a suicide note.

Fagan says Mitchell Murch II made two 911 calls. One call went to Glendale, and the other went to Kirkwood. He says the calls were made from a cell phone and one call was dropped.

The investigation revealed Catherine had a mental health history, but Fagan declined to comment further. He says over the last few weeks she was having a hard time, and that the family was under some financial strain.

Fagan says there were many internet searches made by Catherine in the days leading up to the incident regarding suicide.

Every aspect of this case was investigated thoroughly, and every possibility was considered. Fagan says it appears Catherine loved her children very much, and that she had struggled for several years.
NewsChannel 5's Leisa Zigman spoke with a clinical psychologist Friday about mothers who murder their children.

Dr. Helen Friedman says we tend to think of murder as an act of hate. But, as hard as it is to process, she said some people can see it as an act of love.

"Often the thought of separation from ones children is just so painful that she doesn't want her kids to miss her, or doesn't want to be separated from them, or the thought of them going on without her just feels incomprehensible," said Dr. Friedman.

Friedman also added, in some cases, a mother does this to spare her children from what she sees as a threat, either real or imagined.
There is video of Catherine at a gun shop, but that video has not been released.
The funerals and burials for the Murchs will be held this weekend.
KSDK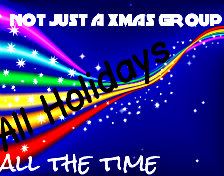 by
Add your quick reply below:
You must be a member to reply to this post.
Replies (1-10):
Add your quick reply below:
You must be a member to reply to this post.