The Cafe
Octo Mom's Fertility Doctor Implanted 49-Year-Old With Seven Embryos
The fertility doctor that helped Nadya Suleman give birth to octuplets also provided treatment to a 49-year-old woman who is pregnant with quadruplets, the Los Angeles Times reports. Sources tell the newspaper that Dr. Michael Kamrava implanted at least seven embryos from younger donor eggs into the woman, who is currently hospitalized. "I do think it is concerning, and dangerous, especially to the mother," a doctor familiar with the case told the Times. "She is close to 50. When women get to be that age, our fear is the cardiovascular complications, such as stroke or heart attack. That's how serious this is." Meet the octuplets! Suleman told the Today Show's Ann Curry she was implanted with six embryos, some of which split. Kamrava is under investigation by the California Medical Board and American Society for Reproductive Medicine, which recommends women under 35 are implanted with no more than two embryos. See Us' baby bump hall of fame. Meanwhile, Suleman's publicist revealed death threats forced her to move into a rented house and out of the home she was sharing with her parents in southern California. The mother of 14 -- who is single, unemployed and receiving food stamps -- began asking for donations on her Web site Wednesday.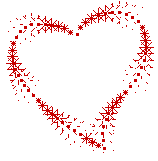 Valentines Day 2009
Happily married for 11 yrs...
I'm a 30 yr old mom to 3 kids 8,7,4 yrs old..Wife to the greatest man in the world of 11 yrs..SAHM..Not looking or giving advice on how to raise MY/YOUR kids..I'm a smoker,a toker,a social gulper..We live in Texas..Im spiritual,no political affilitation,anti-gun,non-organic,swearing,President respecting woman..We make good money and buy American made products..
by
Add your quick reply below:
You must be a member to reply to this post.
Replies (1-8):
Add your quick reply below:
You must be a member to reply to this post.