CONTEST: Got cute holiday photos of the kids?
Hey Party Mamas--
I thought you would like to know about the Cutest Holiday Kids Photo Contest at CelebratewithStyle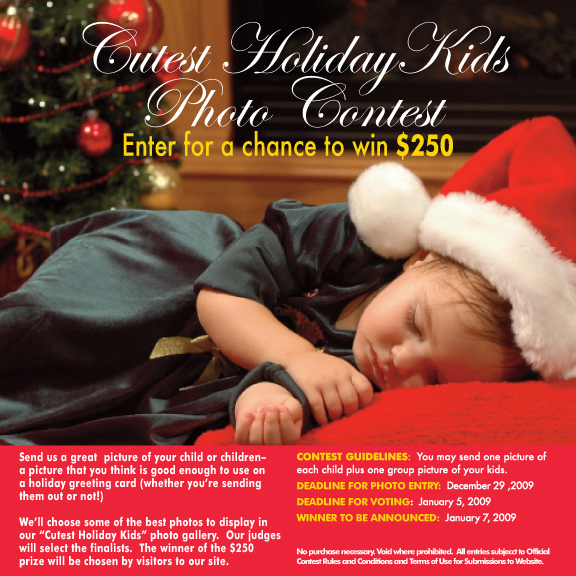 Share great advice and tips for celebrations and gatherings of all kinds
by
Add your quick reply below:
You must be a member to reply to this post.
Replies:
There are no replies to this post.