The CafeMom Newcomers Club
Feeling guilty and not sure I'm doing the right thing..
OK so I realized yesterday that I accidentally pulled the groceries last payday out of the savings account....So I now have to fix it and replenish the money...But that means that DS christmas will be really cheap and not much at all...2-3 presents...And while he's 2 and a half and doesn't realize I do..I realize that this is the 3rd christmas we can't do a whole lot for him.....I would say I can use tax money to fix it but 1. tax money is going somewhere else to pay off the remaining debt on the car that got totaled this year and didn't have gap (that was also something that happened by accident) insurance....and 2. What if we need that money (which is our emergency fund) before then for an emergency....If I know our luck like I think I do it will surely happen if we don't have the money...
So my issue here is that I'm feeling guilty that I have to take alot of what I was going to use for Christmas and put back into savings...I know it's best for our family in the big picture but I can't help but feel bad about my son getting the short end of the stick....And I am worried maybe I'm being selfish and not doing the right thing.....
BTW this isn't an "I can't afford christmas so will you plz help us out post" so plz don't take it as so and bash....I just am feeling a little guilty....Especially b/c the savings thing was my fault...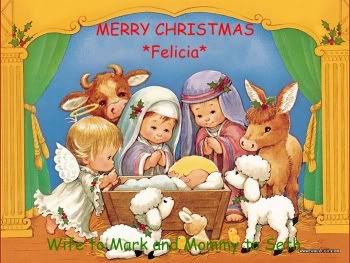 by
Add your quick reply below:
You must be a member to reply to this post.
Replies (1-10):
Add your quick reply below:
You must be a member to reply to this post.