The CafeMom Newcomers Club
Turning the camera lens on her own life, lesbian filmmaker Nicole Conn captures the heart-wrenching process of having a surrogate child with her life partner, political activist Gwen Baba, only to have the baby be born 100 days too early. Weighing just 1 pound with a heart the size of a cashew, the tiny infant Nicholas fights valiantly for his own survival while his parents fight to keep their commitment alive.
Its on TMC and netflix.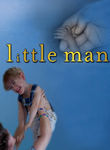 by
Add your quick reply below:
You must be a member to reply to this post.
Replies:
There are no replies to this post.