The CafeMom Newcomers Club
what everyone should know about abortions and the people that have them.
Poll
Question: what are you
Total Votes: 244
how can you kill a innocent child???
also why is it that abortion is legal because its not a baby but if a pregnant women is killed there charged with double murder. why is it a baby then but not for a abortion.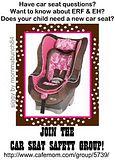 by
Replies (1-10):
This post has been locked, replies are no longer allowed.