The CafeMom Newcomers Club
Looking for a sympathetic ear sorry really long *edited for i.heart.rachel*
Ok so here is some background info. -
My DH and I were sitting in the living room. I had sent the boys to their room to play bc I had a migraine. After awhile my oldest came running down the stairs yelling "The baby got hurt! The baby got hurt!.." over and over. We heard our lo start crying when our oldest was halfway down the stairs. It was kind of muffled but I thought nothing of it. My DH and I started to go up the stairs to see what happened. I assumed my oldest had come running down the stairs bc he had hurt my youngest and did not want to get in trouble. My DH noticed that while still yelling that the baby got hurt my oldest was trying to open the back slider.
He then went to see what our son was doing. At the same instant we realized and yelled the same thing "He fell out the window!!!". What I saw was one side of their window missing its screen. What my DH saw was my lo picking himself up off the cement slab in our yard. He had blood coming from his mouth, his knees and elbows were scraped up, bruises were appearing on his wrists and elbows and he was crying. My baby had a 15 foot fall onto a cement slab. Since he was already moving my DH picked him up.
I called my mom and had my stepdad come drive me to the E.R. I was trying to keep my oldest calm since he was freaking out and keep my lo awake. I myself was freaking out since I am no good at staying calm in emergencies. When we got there the staff tried to calm me down. They put a neck brace on my lo, put in an iv, hooked him up to monitors, took x-rays, gave him a ct scan amongst other things. The told us he had a hairline fracture on his skull, a subdermal hematoma in his temple, and a buckle fracture is his wrist.He was going to be flown to Oakland Childrens Hospital via helicopter. Neither of us could fly with him.
When they took him we went home to pack then dropped off clothes and the like for our oldest at my moms and said bye to him. We drove down to Oakland and went up to the PICU to see him. He was in a crib with metal sides to keep him from falling out. There was a tv on an extendable arm that he was watching. He was still concious and responsive. He started crying and wanting to be held. I sat next to his bed and held him being careful not to pinch the iv or unhook any of the wires. I slept by his bed all night. They had to take his vitals every hour and make sure he woke up easily.
Yesterday they said we could give him solid food. He ate his breakfast without complaint other than his front teeth hurting. I looked and saw he had a bruise in his gums. He held down his food which we were worried about since he had a concussion.We then were visited by the neurosurgeon and neurologist. They said that if his condition did not change and he continued to keep his food down after the 24 hour mark he would be released. His fracture did not need surgery or any other interference. It will heal perfectly on its own. It feels kinda soft and mushy so we have to watch and make sure he does not hit it. Then the orthopedic surgeon came and put a cast on his arm up to his shoulder. The fracture itself is a wrinkling of the cartiledge in his wrist not a break. It would have healed fine without the cast but they thought that the less it is moved the less pain it would cause.
We waited the next couple hours hoping we would be able to leave. While we were there 2 other children were flown in who had experienced a fall. They were worse off than my lo. At the 24 hour mark our baby was released. We were extemely lucky. Had he hit at even a slightly different angle I would have lost my baby boy. Or if it had been a month ago he would have fallen on the radio flyer wagon and my ceramic pots. Once again I would have lost my son. I am so very grateful that we were lucky.He is his normal self getting in trouble climbing on dressers and the sort.
I ask, however, that you pray or whatever it is you do for the children and their families in that hospital who were/are not as lucky as we are. There were so many poor little babies in just the wing we were in that were in much worse condition. It breaks my heart. Today my son is his normal self. Looking at him you would not know anything is wrong other than the cast, scrapes and bruises.Thank you guys for your support and time.
That happened over a week ago. I was grateful we are getting a big tax return bc I thought it would cover almost all of it and we could pay off one of our 3 credit cards. We are getting about $8500 back. My sons flight from Santa Rosa to Oakland is going to cost us $7000! I am feeling down about money right now since I know there is going to be even more big bills coming in. I don't mean to come off as ingrateful. We have good benefits and my son is ok I am just dissappointed bc I thought we were finally going to get ahead and we are actually going to be further behind than we are now. *pout* thank you all for listening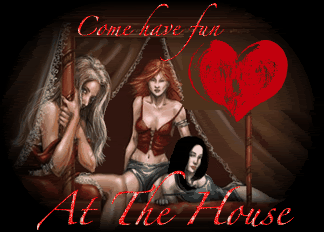 by
Add your quick reply below:
You must be a member to reply to this post.
Replies (1-10):
Add your quick reply below:
You must be a member to reply to this post.