The CafeMom Newcomers Club
Be HONEST!!! Am I being overly dramatic???
Okay so my dad called about a month ago (my real dad we have only in the past few yrs, since my son has been born had really any kind of relationship. No fault of his just circumsantces of when i was a child prevent us from seeing one another) anyways he calls me about a month ago said he and his wife really wanted to come and see me when would be a good time. I said anytime is fine. I told him I was out of scool/work by this date and the rest of the summer was free to do as I pleased. Then he calls me again about a wk ago and said that he needs to makes plans with me becuase they are ready to start planning on comming and want to make sure im still free. I get really excited and he said he would get back with me cuz he needed to see when his wife could get off of work. SO then about 3 days later, last night, he calls back. Says it looks like it will be July before he can come and NOW he is dividing his time beetween here and Orlando because his cousin has invited him to go to Disney with them at all expensis paid.. I kind of think this is where i act like a spoiled brat BUT I got angry. All ive heard about ever since the last visit is comming to visit and spending more time with us. See he is driving from TX to SC to FL and all he has is a wk. So its going to take like 2 days to get here from TX and then he THINKS he will spend a day or 2 here and then go down to florida for the rest of the time.. He did offer for me (i assume my son too) to come as well, but i really kind of cant because #1 we are planning on going at some point in July as well to Disney (not sure when yet) and also my step son will be visiting ( or so he said as of yesterday) and I dont want to just take off and leave him.. anyways.. so i feel like i should just tell my dad not to come at all because he isnt going to have enough time to really spend here. My son (and maybe im wrong about this) but I think my son will be really upset to only get to see him for a day and then him leave.. But i also feel like any time we get with them would be nice.. I just feel like im being pushed aside for Disney when the whole trip was originally planned for him to come see us.. not just to vacation or stop and see us on the way to Disney ya know.. What do you think?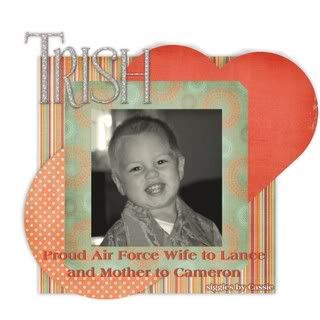 by
Add your quick reply below:
You must be a member to reply to this post.
Replies (1-10):
Add your quick reply below:
You must be a member to reply to this post.