The CafeMom Newcomers Club
I just realized I have one Hail of a week ahead of me!
Weeeell, I have to clean up my house for company (involves much deeper cleaning than normal), make my neighbor's birthday cake (3 tiers, fondant, blahblahblah), make dinner for my son's father's family that we are meeting for the first time, then on August 2nd, we have a court date to finalize child support.
The party is Saturday, so is the "family" dinner so I'm going to be putting together an intricate cake and cooking dinner all day. It's not impossible and I'm not freaking out, but jeez!!

I'm normally soooo freaking bored then everything pops up at once! Then the next week I have to get my daughter a shot and register her for school...no big deal but I may just want to sleep for a month after this week!
So the cake: It's two tiers of cake, the top tier being rice krispie treat for moldability. It's a "Funhouse" theme in honor of P!nk....my neighbor is turning 12, but this sounds like fun! I volunteered to do it so I can't complain too much and I told her she gets to help me make the fondant because I hate the premade stuff.
The bottom layer will have diamond shapes, middle will be stripes, top will be a big top tent. It's going to be a "topsy turvy" kind of cake... Something like this but with a tent on top. (I didn't make this cake, just using it to show what I plan on doing.)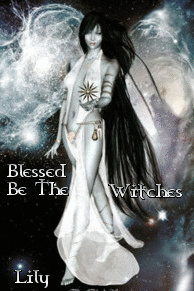 जय गुरु देव ॐ
स्वप्नान्द्रष्टुमुत्सहस्व

by
Add your quick reply below:
You must be a member to reply to this post.
Replies (1-8):
Add your quick reply below:
You must be a member to reply to this post.