The CafeMom Newcomers Club
Has anyone ever cut you'r childs hair WITHOUT permission!? - long
A few weeks ago my DH and both of my DD's were spending time at my in laws (FIL and his wife, so my step MIL?). While they were there my step-MIL took it upon herself to not only cut my 1 yo hair, but to GIVE HER BANGS!!!! So now it is my responsibility to grow them out or pay $ every few weeks to have them trimmed. On top of that, this was her first hair cut! On top of all this, she never asked, and she messed it up, really really bad, it pretty much looks like a zig zag line, starting to far on one side and ending too soon on the other! and on top of THAT- she didn't apologize, bring it up, offer to take her to get it fixed or offer to give me money to have it fixed!!
Naturally when I saw her I flipped! I was so mad I gave myself three days to cool off, I was still so mad I texted her instead of calling her because I knew my voice would give away how angry I was. (texting isn't a big thing, it is how we always communicate, I cant ever remember that last time I talked to her on the phone). My text simply said, "I do not appreciate you cutting Alexa's hair without asking, I am letting you know that you are to never cut either of my children's hair again" her response "Jesus Christ Courtney, its just hair, stop being a drama queen, its her fault its crooked, she moved" my response to that "well of course she moved, she is a baby, again, its simple, don't cut my children's hair and we will all be fine" and her - "go F*C* yourself and the A** you rode in on". After which she continued to text my DH talking crap about me for 2 Hours! He told her not to talk that way about me and he was just as mad, my last text "The last thing will ever say to you - DO NOT TEXT MY HUSBAND TALKING CRAP ABOUT ME, our relationship is better than that and all you are doing is burning bridges"
wow right? I think I was completely right to tell her not to do that, and she knew she was wrong, she knew she messed it up, and she crossed the line twice now! My DH is backing me up in this.
sooo.... fast forward 2 weeks later.... her text (first time we have heard from either of the inlaws) "I am texting you because I have to. SORRY!" ummmmmm so that was heartfelt right? I did not and do not plan to respond in any way, my children don't like her anyways, we are always having problems with her. and my DH said its my choice.
WHAT DO YOU LADIES THINK???
(sorry it is so long!)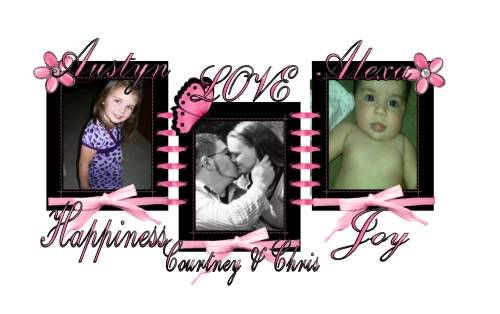 by
Add your quick reply below:
You must be a member to reply to this post.
Replies (1-10):
Add your quick reply below:
You must be a member to reply to this post.