The CafeMom Newcomers Club
I was once an illegal immigrant.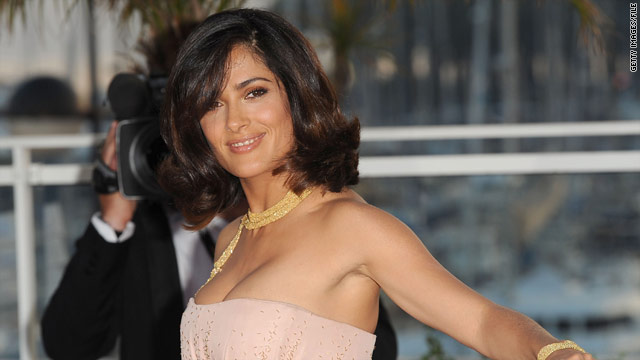 Cinema buffs across the nation are thankful the Mexican thespian was never deported.
The 44-year-old Hayek (yes, she's 44) said in a recent interview, without much elaboration, that she was once an illegal immigrant. She made the statement to Spain's V magazine, which featured her on the cover with its logo rising out of her cleavage.
In the article, titled "Armas de Mujer," or "A Woman's Weapons," Hayek said she was illegally in the U.S. "for a small period of time, but I still did it."
E! News reported that Hayek moved to Los Angeles in 1991 to study acting after a previous stint attending the Academy of the Sacred Heart in New Orleans. Her rep told the website that the actress returned to Mexico and immediately cleared up the immigration issue.
One of just a few Latinas to be nominated for the best actress Oscar, Hayek also told V it was difficult fighting Hollywood's discrimination when she first came on the scene.
"It was inconceivable to American directors and producers that a Mexican woman could have a lead role," she told V, according to Fox News Latino.
In addition to her roles in "Frida" and "From Dusk Till Dawn," Hayek is alsoknown for her advocacy on behalf of women and of undocumented workers.
Her remarks were made public as the U.S. House on Wednesday approved the DREAM Act, which paves a path to citizenship for illegal immigrants who came to the U.S. when they were children. Observers say it's uncertain whether the bill can navigate the Senate.
by
Add your quick reply below:
You must be a member to reply to this post.
Replies:
There are no replies to this post.