The CafeMom Newcomers Club
Okay, I'm convinced **UPDATE
My daughter has said a number of strange things, and I thought it was possible that she is sensitive. My grandmother passed a month ago, and we put out dog down in August. I didn't talk to her about either, because she is simply to young. I thought she would forget about the dog, that hasn't happened. She asked about "great grandma" I never once called her that, just a few little things. On Thursday my Dad was coming over to watch her, while we went to my son's Dr appointment. She says to me "Grandpa fell on ground?"
I thought for a second, he has never fallen in her presence, so I know she wasn't talking about something that happened in the past. I said "No honey, grandpa didn't fall."
She answers "Yes, grandpa did fall on ground...........he did."
I thought it was odd, so I called my Dad to make sure he was alright. He said he was just leaving the house to come see us, and I said "Just be careful walking to the car." He said he would, and he asked where he should park when he got here. I told him to give me a call when he was close and I would open the garage door. When I got off the phone Eve said "Grandpa will not fall" she pointed to our front door and then said "No he will not fall on ground"
Now that my Dad was coming through the garage he wouldn't be using the front door, where she pointed. I have no idea if he would have fallen if I hadn't called, but it made me wonder a little. The phone call I made changed the way he would be entering my house.
This morning she crawled in to our bed and laid down with us. For some reason I thought about Koa (our dog that we put down) I thought about how before the kids were born she would jump in to bed with me as soon as my husband got up for work. Out of the blue my daughter says "Koa no lick you anymore, Koa is broken"
WTF?!
That's it, I'm not doubting it anymore............my little girl is psychic.
UPDATE***
So you can say what you want but I can PROMISE you she has never heard this from a living soul.
Today she was playing airplane with her aunt. My sister asked "do you want to go up high?"
My daughter replied "I WILL GO TO HEAVEN"
My grandmother who passed was very religious, I think Eve has been talking to her. There is no way anyone has ever said the word Heaven to her EVER, and no.........she never saw it on TV or overheard anything. She isn't in day care...........I know she has never heard the word or the context she used it in.
Dum dum DUUUM
*now I have to have a chit chat with my dead grandma about what she is telling my daughter. lol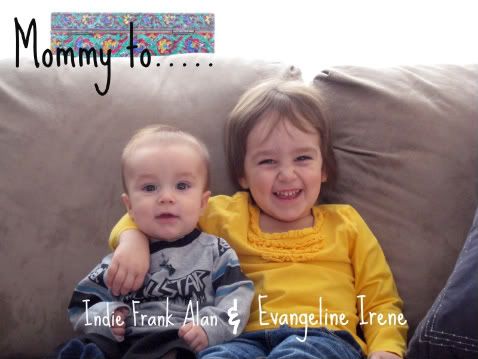 by
Add your quick reply below:
You must be a member to reply to this post.
Replies (1-10):
Add your quick reply below:
You must be a member to reply to this post.