The CafeMom Newcomers Club
83 year old woman killed by skateboarding teen
What do you think should happen to this teen for skateboarding illegally and it resulted in the death of this woman? (This article said he was arrested, but other reports said he has not been arrested yet, but there is an investigation underway)
Woman killed by teen on skateboard
Posted: Jul 07, 2011 1:54 PM CDT Updated: Jul 07, 2011 1:55 PM CDT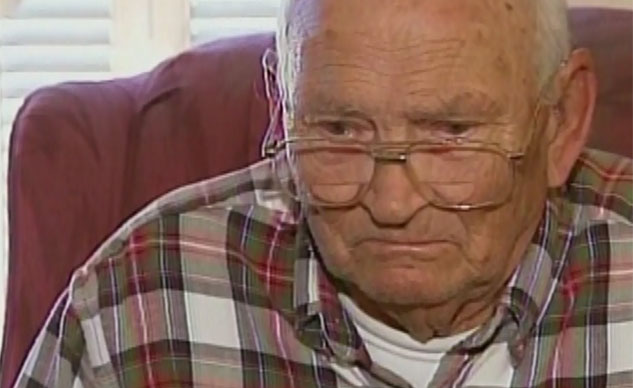 Her husband, George Slettehaugh, said the two had been together so long he didn't know what to do without her. (Source: KTVU/CNN)
CAPITOLA, CA (KTVU/CNN) - An elderly California woman is dead after witnesses said a skateboarder hit her as she was crossing the street.
"I heard a thump and looked up and saw a woman lying in the street on the curb in a pool of blood and a kid saying, 'Ma'am, ma'am are you alright?'" witness Richard Amend said.
Amend is a tourist from Colorado who called 911. He said the teenager was riding the skateboard with earphones on.
"He wasn't crying or anything like that, just a little bit dazed and a little overwhelmed by the whole situation," he said.
It was a daily routine for 83-year-old Maryann Slettehaugh to walk down to the beach from her Capitola home.
She was part of a group of elderly women who called themselves 'the beach girls.'
"This poor lady walking through here and she gets nailed by a skateboarder. They're coming down the hill, they're flying around here like crazy. Nobody does anything about it until somebody gets killed," resident Toma Pirslin said.
At her home a flag was flying half-staff.
"We've been together for so long that I don't know what to do alone," her husband, George Slettehaugh, said.
They met in junior high and were married for 64 years. George said his wife was hit by a flying skateboard 15 years ago.
"She was leery of them and tried to avoid them, kept watching for them all the time. We've been together so long, I really miss her," he said.
The 17-year-old was not injured but was arrested after the incident.
Copyright 2011 KTVU via CNN. All rights reserved.
Watching the video of her husband just broke my heart.
http://www.msnbc.msn.com/id/21134540/vp/43687185#43670817
by
Add your quick reply below:
You must be a member to reply to this post.
Replies (1-10):
Add your quick reply below:
You must be a member to reply to this post.