The CafeMom Newcomers Club
Caylee Anthony doll? darling or not?
Poll
Question: Darling or not
Total Votes: 197
Monday, January 26, 2009
A novelty toy company has released something called the "Inspirational Caylee Doll" to honor deceased toddler Caylee Marie Anthony. Is it in poor taste?



Just when you thought the Caylee Anthony story couldn't get any sadder or sicker, a "tribute" doll has gone on sale in honor of the slain toddler. Called the "Caylee Sunshine Doll," it is now available for purchase from Showbiz Promotions for $29.95. The website proclaims:
"This doll is to remind you that Caylee Marie is safe in Heaven, embraced in loving arms forever!" OK, but it's also designed to make someone some money. Jaime Salcedo, president of Showbiz Promotions, says he will donate a portion of the profits to charity ... but he has yet to say which one.
There's a lot wrong with marketing a doll based on a murdered little girl, but what strikes us first is that the doll looks nothing like Caylee. Caylee had brown hair and brown eyes while this platinum blonde and blue-eyed doll is shockingly similar to the "Amanda" doll distributed by Springfield Collection doll line. Salcedo claims he is deliberately not selling a doll that looks exactly like Caylee because it would be too morbid and difficult for the public. Or maybe he got a good deal on Amanda dolls, which are often sold at Michaels arts and crafts stores.

And it gets creepier. When the doll's belly button is pushed, it sings the song, "You Are My Sunshine" -- the exact song Caylee is seen singing in a video released by the family early on in the investigation into her disappearance.

Do you think this doll shamelessly exploits a murdered girl or is it a loving tribute? Comment below.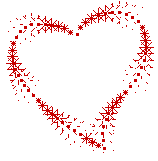 Valentines Day 2009
Happily married for 11 yrs...
by
Add your quick reply below:
You must be a member to reply to this post.
Replies (1-10):
Add your quick reply below:
You must be a member to reply to this post.