The CafeMom Newcomers Club
ITS NOT OKAY!!!!!!!! UPDATE:::: WHAT DO I DO!?!?!?!? UPDATE 2:THE A-Hole IS HOME!
my stupid fiance felt the need to lie to me today! UUUHHHH i am SOOOOOOOO fuckin pissed at him right now! his "friend" picks him up and they say they are going to the music store and to his house. well i am going with my mom and dd for vday pictures. at 8:30 on our way home i sent him a message saying we were almost home to be home soon. no message back...and he wont answer!! THEN at 9 he sends me a message "we are at pats making a song right now" so i was like okay, i am going there....HMMMM NO ONE IS HOME!!!! so i call his friends phone, he picks up...THEY ARE AT A CONCERT SINCE 7!!!! so i sent my fiance about 2 more messages and call about 10more times now that i find out that he fuckin lied to me...no answer. his friend meets me outside and brings me in....my fiance didnt see me and i tap him on the shoulder from behind...he turns around and is shocked as hell!...LOOKING AT HIS PHONE!!!!! texting his friend but cant text or call me back! at this point i am furious more then ever....his excuse was..."oh i was gonna call you when i found pat" -- to basically leave the concert and go back to the house like nothing was wrong....
he says, "its okay that i lied to you because i need to have some fun" i am soooo pissed he didnt tell me what was going on and could read my messages and see me calling and he doesnt answer....ughh, i just dont know what to do!!!!!
I told him to be home around 12:30....it is now almost 1:30 he isnt home, the concert is over...NO CARS in the parking lot so it has been awhile....and HE OR HIS FRIEND ISNT ANSWERING THEIR PHONE!!!
i so dont know what to do right now....i wanna just leave and never come back!!!!!
Update 2: hes home....6AM! he wants to come and i didnt let him for about 15mins. let him sit his ass in the cold when he walked home from the other side of town that takes 15mins driving!!! he "blacked out" and "lost his phone" went out to the bars after the concert and god knows what else!!!! i am SOOOOO pissed, hurt, sad, betrayed.........and everything inbetween. i broke down and had to call my mom this am at 5.....im so confused.....you ladies wonder why i "treat him like his mother" he acts like a fucking 18 year old...he needs to GROW A FUCKING PAIR!!! my ovaries have more balls then him!!!!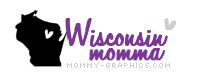 by
Add your quick reply below:
You must be a member to reply to this post.
Replies (1-10):
Add your quick reply below:
You must be a member to reply to this post.