The CafeMom Newcomers Club
Which Car Seat? (poll) (piog) *edit* another seat added
Poll
Question: Which seat?
Total Votes: 36
My sister and her boy friend are expecting their first in May. My DH and I are getting their car seat and stroller. I was wondering which seat you ladies would recommend for the baby! thanks!

http://www.safety1st.com/usa/eng/Products/Travel/Car-Seats/Convertible-Car-Seats/Details/2308-22430HVT-Complete-Air™-Convertible-Car-Seat

http://www.babyage.com/safety_1st/71187/safety_1st_alpha_omega_elite_convertible_car_seat.htm
http://www.babyage.com/graco/74463/graco_my_ride_65_convertible_car_seat.htm
http://www.amazon.com/First-Years-True-Convertible-Cappuccino/dp/B000YBM2V0/ref=sr_1_1?ie=UTF8&s=baby-products&qid=1251493488&sr=1-1
I am Magen, a 21 year old, former teen mommy with two children(Amon and Ryan),married to(Dustin) the father of both my children,high school graduate, exclusively & extended public breastfeeding (with no cover), baby wearing, co-sleeping, CIO is cruel, extended rear facing, extended harnessing, vaccinating, circumcising, thumb sucking encouraging, disposable diaper using, lets my kids trash the house, then picks it up for them, going to public school, doesn't force church but believes in God, goes to bed angry, does not fold laundry, loves to organize, listen to heavy metal and country, reads constantly, plays world of war craft with my husband, pro-life, child abuse survivor(NOT victim), republican, soon-to-be home owning, living my American dream, stay at home mommy!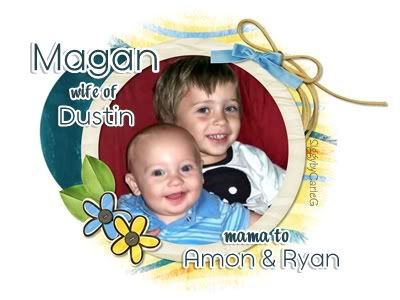 by
Add your quick reply below:
You must be a member to reply to this post.
Replies (1-10):
Add your quick reply below:
You must be a member to reply to this post.