There are some people whose actions have been so detrimental to our children they need calling out. I think it's good to know the enemy. Here are a handful of some of the worst offenders and a quick take on how they have stood in the way of real healing and justice for our Autistic children.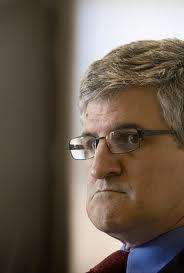 1. Paul Offit, MD is the Chief, Division of Infectious Diseases and Director of the Vaccine Education Center at the Children's Hospital of Philadelphia (CHOP). He developed and sold a vaccine for millions. He does not have a child with Autism and has never treated a child with ASD, but he is the most frequent media go-to when they need an 'Autism expert'. He claims, bizarrely, that a baby's immune system could withstand 100,000 vaccines at one time. Many in the Autism community would like to see him attempt that upon himself.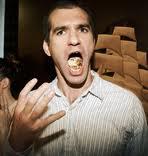 2. Seth Mnookin: After authoring a baseball book full of errors, he went on to do the same with his pharma wet kiss, The Panic Virus. He is currently a Co-Director of MIT's Graduate Program in Science Writing and a frequently quoted "expert" on Autism and vaccines for the Wall Street Journal and USA TODAY.Apparently, his former resume of self-admitted heroin addict, burglar and biting a police officer was just what his family connections to Alison Singer's Autism Science Foundation, were looking for.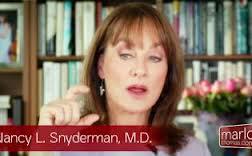 3. Nancy Snyderman, MD is a frequent health reporter for NBC. In this role she has stated, "I am an unabashed, unapologetic advocate for vaccinations. They are safe. They work." She believes simply that if you vaccinate, you are a good parent and if you don't, you are not. She has said, "Just get your damn shots". She values the herd over the child and is comfortable with an acceptable level of collateral vaccine damage in the war against infectious disease.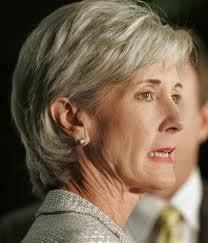 4. Kathleen Sebelius: As HHS Secretary, in an act of active censorship, Sebelius requested in a 2011 Reader's Digest interview, that the media not cover questions and concerns about vaccine safety. She believes Thimerosal is safe. During her tenure, I cannot think of one thing she has done for Autism, the largest health crisis facing children.
5. Thomas Insel, MD is the Psychiatrist in charge of Autism research at NIH and as chair of the IACC was instructed by the Combating Autism Act of 2006 to develop and annually implement a strategic plan for Autism. In 2009, Insel initiated removal of vaccine safety research from the IACC budget. He told Senator Tom Harkin that "funding more research into the effects of the dramatic increase in childhood vaccines would be a waste of money." His brother Richard developed and has made several million dollars from the first HIB vaccine which contained Thimerosal. Insel has lost the confidence of the Autism community by wasting valuable time with his ineffectual leadership and outright bias against research into any link between vaccines and Autism. He has accomplished nothing in these six years, which must please those in a position to remove him from this role because otherwise he would have been sacked a long time ago.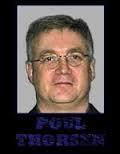 6. Poul Thorsen : As one of the key researchers involved in CDC backed studies exonerating vaccines as a cause of Autism, his "Danish Study" is used by the AAP and the media to prove that there is no connection between vaccines and Autism. At the same time, he is also a fugitive wanted by the American authorities for allegedly diverting over $1 million of CDC grant money into his personal bank account. In April of 2011, he was indicted on 22 counts of Wire Fraud and Money Laundering. So, the author of the study that your pediatrician is using to tell you vaccines are safe is a wanted criminal.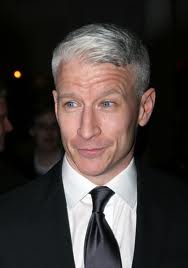 7. Anderson Cooper: In 2011, without reading Andrew Wakefield's book, he used AC360, a program that appears so riddled with pharmaceutical conflicts of interest it looks like a game of Twister, to harass, demean, cut off and belittle Dr. Wakefield over the BMJ's false allegations of fraud.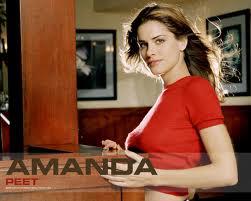 8. Amanda Peet: This actress calls Paul Offit, (her brother-in-law's good friend), a mentor and a guide. She is the spokesperson for VaccinateYourBaby website which is paid for by a major vaccine manufacturer. She took the opportunity, in aCookie Magazine interview, to call hundreds of thousands of non-vaccinating parents "parasites".

9 . Roy Grinker, Ph.D is a professor at George Washington University, the father of an Autistic daughter, and an Autism epidemic denier. He wrote Unstrange Minds which outlines his thesis that there is no actual increase in Autistic individuals. Interestingly, his wife, Joyce Chung, MD, was appointed as the Executive Secretary of the IACC. Apparently the important qualification for that position was a disbelief in an Autism epidemic?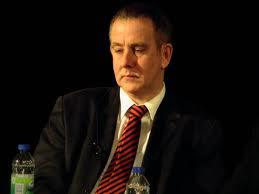 10. Brian Deer: I want to know how this stringer, not a salaried Sunday Times Reporter, was able to afford to attend 160 days of the GMC Hearings? Was he supported by a pharmaceutical front group when he filed the complaint against Andrew Wakefield in 2004? Somehow he was given access to the confidential medical records of the Lancet 12 long before the GMC hearing, and he has helped the U.S. Department of Justice in ruling against the children in the Autism Omnibus proceedings.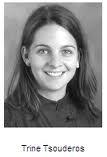 11. Trine Tsouderos jumped from a food writer to science reporter for the Chicago Tribune. In 2009, she focused on attacking doctors with alternative medical practices for Autism, took advantage of an ASD family's custody battle, and attempted to discredit several of the extraordinary warriors in our community. She then moved on to a new job as the Healthcare Media Director for PR firm Golin-Harris whose clients include two major vaccine manufacturers. Seth Mnookin has called her "truly one of the most fearless reporters I've ever met."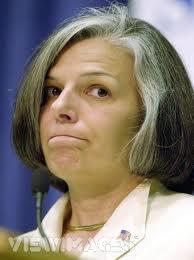 12. Julie Gerberding, MD, MPH was the director of the CDC from 2002-2009 and is now president of Merck's Vaccine division with a $5 billion global vaccine business. Under her leadership at the CDC , self-interested parties tripled our childhood vaccine schedule. It's really hard to grasp the enormity of damage that occurred on her watch.

13. Eric Fombonne, MD, FRCP is a French psychiatrist and epidemiologist based in Montreal. He is under investigation at McGill University for ethics violations. He has been paid to testify against children in Vaccine Court. He sits on the Board of Directors of vaccine manufacturers and he is paid by vaccine companies to complete research with the goal of exonerating vaccines as safe.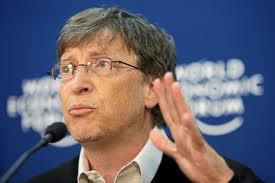 14. Bill Gates has called parents who don't vaccinate their kids "baby killers" on CNN. He appears to be trying to buy his legacy by carpet bombing the Third World with vaccines. Steve Jobs, the late Apple CEO described Gates like this, "Bill is basically unimaginative and has never invented anything, which is why he's more comfortable now in philanthropy than technology. He just shamelessly ripped off other people's ideas."