Mini Cactus Home Decor Pt. 2
Posted: 12 Jul 2012 07:04 PM PDT
I just made a
previous Mini Cactus Home Decor post
so I'm copying the same info from that one, put for a pretties version of the same thing. All the steps and supplies are the same. Same concept, just a different look. Rather than using a pot I used a large glass candle jar for this one. Looks so much prettier I think and I'll end up using this one as my coffee table center piece.
--By the way, this one looks MUCH better in person than I captured in the pics!
At
Walgreens
they started selling some mini size cactus, which usually run for $1.99, but currently on sale for $1.49. So I ended up going a bit crazy on these. A Co-worker gave me the idea of how to plant these, which ended up working out pretty well so far and make a great center piece on the coffee table.
Step 1: Purchase your
Mini Cactus Plants
Step 2: Purchase a pot of choice, nothing really deep, & some
Miracle Grow for Cactus
Step 3: Purchase
river pebbles
or rocks of choice
Step 4: Pour a small amount of miracle grow into your pot
Step 5: Take the cactus plants from the mini pots and put them into your freshly poured soil
Step 6: Add more soil so your plants are all fully planted and covered in soil
Step 7: Scatter your pebbles/rocks on top of the soil until it is completely covered by a thin layer
Step 8: Give your cactus some water -- remember, you only need to do this about once a month. These plants do not need a lot of water.
Step 9: ENJOY!
**Keep in mind, these do not stay small forever. They do grow and from that point you will need to upgrade the pot(s) or plant them in the ground. No biggie though!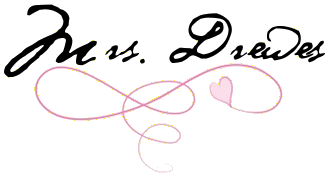 ------------------------------------
Owner of Closet of Free Samples: where you can find freebies, coupons, legit online jobs, product reviews & giveaways & more! (Subscribe to my email newsletter & never miss out!)

P.S. Join me on CafeMom at
Moms of Louisiana!

by
Add your quick reply below:
You must be a member to reply to this post.
Replies:
There are no replies to this post.