Single Moms
if you owed someone rent would you... UPDATE
my current roommate owes me $350 in rent and late fees. She paid her utilities really late as well. this is her last month here and she has been in another city with her boyfriend all month but has all of her stuff here and said she was going to pay January's rent when I asked in December if she was moving out or not.
Anyway- so she said she was going to pay it on the 8th, decided she didn't feel like paying it then and didn't even bother to call me.
so when i got the letter thursday night from my property management saying i would be evicted TODAY if her half of the rent wasn't paid, oh man, i was so mad.
I called them that Friday and asked what the deal was, and her boyfriend is apparently paying this bill and won't let me talk to Amy about rent AT ALL. He told me he didn't feel like paying rent over the phone to them and wouldn't be able to make it into town until today or tomorrow.
SO my dad obviously went ahead and paid their rent since they've been talking about paying rent ALL MONTH and have yet to do it... i cannot get evicted i have a 2 year old and it's below freezing outside where i live!
This girl who owes me rent, and abandoned her job and school to run off with some guy she doesn't know, is messaging me asking if we're still friends?? I'm so confused! REALLY???! Friends? Today my 72 hour eviction notice would have kicked in if it hadn't been for my dad, she still hasn't paid rent and she asks me about our FRIENDSHIP??? She never warned me, never gave me a head's up about anything just keeps hoping it's "okay". i'm trying to not freak cuz it's her last month and i know that's why she's being a flake and i need the rent money, but it is making me so mad. it wouldn't make me so mad if she had forewarned me about paying rent late and told me what date it would be, but just, saying she would pay it and not paying it... that annoys me.

in Oregon can i hold her stuff if she doesn't pay rent??
argh... anyway, at least m food stamps got turned back on! YAY!!!! FOOD!
UPDATE:
Roommate has not paid rent. (I was told it would be paid last night, then tonight... then "maybe some of it... tomorrow...".)
After that I texted her a 72 hour eviction notice and then *drum roll* I called her mother.
Her mother said that she is going to come and take my roommate's stuff next week (apparently all of her stuff was from her mom) and she is going to sell it and make sure I get the money for rent. Now- my roommate hasn't responded yet to my text, I just said essentially, "Pay or quit in 72 hours". I don't think she's going to pay but she might "quit" so I think i need to inform her mom of that possibility and see what she says in regards to my roommate's belongings. She said that she couldn't come to town until next week, so, I'm not sure what is going to happen in the next few days or next week but...

OH MY GOODNESS THIS IS SO CRAZY! it should not be this difficult to collect rent... sheesh.
Oh and I'm not going to hold her stuff obviously even though i want to. but if her mom wants to come take it I won't stop her that's all. I am personally not touching her shit, for all she knows I'll think she had her mom come to get her shit. After all, she doesn't know that I called her mother...
Okay... I'm maybe slightly evil on the inside...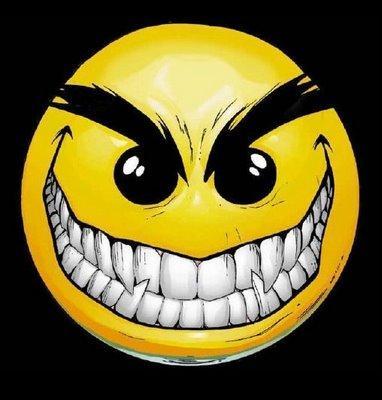 ...sorry guys.
by
Add your quick reply below:
You must be a member to reply to this post.
Replies (1-10):
Add your quick reply below:
You must be a member to reply to this post.