Are you "Positive"? *UPDATE IN RED!!!*
Ok. So you all know that I had recently made a post concerning pregnancy & menstrual issues. I am so frustrated I can't stand it!
My last period of January 27th was normal, cause I'm very regular, lasted just like always and my SO and I ended up having sex on the day of ovulation on February 12th (calculated by calendar) and I was five days before I was supposed to start my period when I had this lighter bleeding that lasted a few days, and I had a couple BFP's on some home tests, but the doctor's blood & urine test were BFN's -- they had me come back in a week later and it was still a BFN. So they said wait a couple weeks and see if my period starts... So that "implantation bleeding", was an early period? Anyways. My SO and I had sex on March 7th, around Ovulation time again (again, calculated by calendar), and here I sit almost 3 days late for this period that was supposed to start on the 19th; i don't want to call my doctor's office and I haven't taken a test yet because I don't want to waste my time and I'm afraid of getting the same response as I did last time. But I am ALWAYS regular, how come this keeps happening!?
My SO and I talked, we'd be thrilled if we're having another child although it wasn't planned. But I don't want to get my hopes up either... I need some advice/suggestions maybe? Do you think there is actually a chance that I could be pregnant this time?
thanks ladies :)
***OK. So I took a test yesterday morning and it was a BFP, okay, so I tested again later that afternoon and it was a BFN-- I caved and went to my doctor's office again for another blood test (the last one i'm EVER doing) and so I called this afternoon to get my results back and it was...*drum roll*... NEGATIVE!!!! :-( I hate doctor's. And now we just have to try, try again. Thanks for all the support ladies, I appreciate it <3***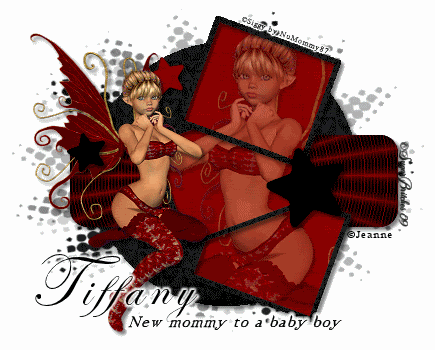 by
Add your quick reply below:
You must be a member to reply to this post.
Replies (1-5):
Add your quick reply below:
You must be a member to reply to this post.