Working Moms
Why would she say that??????
I became txting friends with a mom on a Christian group on Cafemom. Things were going so well.......
Today she sent me a txt asking what Jeremiah 29:5 said to me. I told her that pretty much it means to work for our harvest. She asked me to be more detailed I said that I work to bring home a paycheck which is my harvest, to teach my children discipline andrespect for when they are older and to love my husband and help him so our marriage would be good.
Things went downhill fast after that. She pretty much told me that I shouldn't work, the husband should be the provider, why after 7 years of being a stay at home mom I would go to work and not raise my children, that by my husband and I working seperate shifts we don't spend time together and w can't have a good marriage like that. Pretty much saying I was a bad mom because I worked and the bible says I should be at home and submit in everything to my husband and raise my children.
I told her she was being judgemental and the bible says not to judge. That she didn't know me or our life or situation and had no right to assume that our marriage wasn't good and I wasn't raising my children.
I am with my children everyday until 4 when my husband comes home. He then takes over the children and I work. I have every tuesday and wednesday off as well as every other weekend and spend that time together as a family, as well as going and eating lunch with him at work everyday.
I am so very upset! I told her that it is people like her that scare people away from church and God because they are so jugemental of others lives.
How could she say things like that knowing that I am trying to build my relationship with God again after everything that has happened????
Please tell me that not all Christians are like this!!!!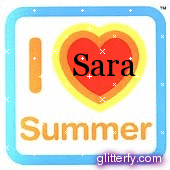 by
Add your quick reply below:
You must be a member to reply to this post.
Replies (1-10):
Add your quick reply below:
You must be a member to reply to this post.