Welcome, let's hear abit about what brought you here. :)

My Name is Percella I have 2 kids with Type 1 Diabetes Micheal and Eric Micheal is 9 and Eric 4
Micheal was diagnosed 03/28/06
Eric 02/29/08 his diagnosis was through Trialnet, a group that is trying to find the reason behind Type 1 and a way to postpone diagnosis and hopefully a way to cure it. :)

My goal is to have this group a must read, for everyone. I hope that by joining us you will want to check back here at least once every day just to see what's up and to read the great new info, that we are all able and going to contribute!
Thank you so much momma's you are all wonderful!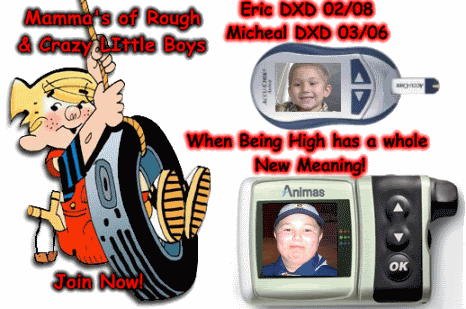 by
Replies (131-134):
Add your quick reply below:
You must be a member to reply to this post.