Please help me... I need advice.
Someone please offer me advice. I am in need of help. I have no idea what to do with my son any longer...
I joined this group originally because my oldest daughter was diagnosed as being bi-polar at the age of 9. I went through hell with her. I was a single mother until she was 6 and from infancy she was violent. I dealt with her self abuse. I had a rib broken by her when she was 3 durring her stage where it was more fun to abuse others. Then we went though the verbal abuse when she learned how to use words. At 9 she started to bite herself. We finally found a good medication that helped level her out.
My concern now is not my daughter... although we are still dealing with puberty now and OMG does that have problems of its own! My middle child (3 years old) is giving me hell on a daily basis. I tried to overlook it telling myself that he is just a boy and he is hyperactive or something. But in the back of my head all I can think is that I am reliving the long ago days of raising my daughter again. He is mean..... REALLY MEAN. He beats his younger brother (2) and can not talk normally, ALL HE DOES IS SCREAM... The violent tantrums are getting worse on a daily basis. I finally mentioned to my husband (who has had ADHD since he was 5 and has since been on meds) that I think my son should be tested for either ADHD or for Bi-Polar. My youngest shows no signs of this kind of activity. He is super mellow and just ready to do whatever whenever. My middle one.... I am finding myself not even wanting to be in the same room with on more than one occasion durring the day because its more trouble than its worth.
Does anyone else have younger children who have either of these? Its been so long since my daughter and I have finally come so far with her... what should I be looking for in my son? I really am not wanting to instantly attach a "diagnosis" to him. I am not one of those parents looking to medicate becasue he throws a temper tantrum... this is so far beyond that.
I need to know if someone else has been in my shoes and if this could be true for a second time or if Im just seeing things that are not really there.Thanks for reading either way!
********** UPDATE **********

Thanks everyone! I have scheduled an apt for the Jan 12th. It will be his first evaluation. I will post new updates.
In other news... I just found out that my youngest son will be starting speech therapy on Monday! I figured he just didn't talk because my other two are loud and tend to drown him out. I knew he was a little behind.. but figured as my third baby he was just gonna take things at his own pace. Well, he flunked his last Ages and Stageseval. at his check up and now we get to have a specialist come to the house and start working with him.
I feel bad... have I really been so wrapped up in my other two that I neglected to notice his problems.... grrr... this is frustrating.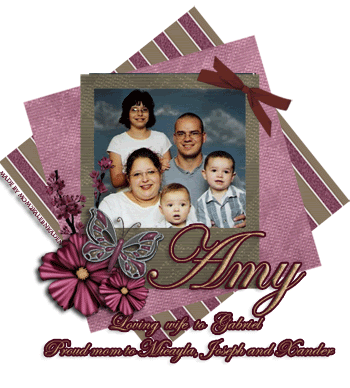 by
Add your quick reply below:
You must be a member to reply to this post.
Replies (1-5):
Add your quick reply below:
You must be a member to reply to this post.