40ish and beyond...
Home Decor at it's best!!! (I'm sentimental today.)
I have walked into some VERY nice...VERY clean and polished homes lately. I enter with a bit of hesitation not knowing if I should remove my footwear at the door or simply stand with my hands down at my sides as not to mess anything up. The homes are beautiful...and immaculate. I think to myself how life would be to live in such a place.
Then I recall how I left my own home. My refidgerator has last weeks progress reports from two of my kids...a picture made JUST FOR ME by another...and my son's last report card (something he was VERY proud of pinned to another area.) I can look from my kitchen into the dining area, where I have a small ledge/shelf. My children are always sticking things on that shelf. I can never keep it clear. Today's treasures are my dd's hearing aide batteries...a small fuzzy creature that my oldest made for me...my dh's weather station (gotta know if it's cold ya know) and the only thing I have placed there...a glass jar with some candy. The jar matches the colors of my dining room. I walk to the next room...and there is a bucket of snap beads that Gracie LOVES to play with and I like to keep them out so she can get at them. Also in my living room are little sand art vases that my daughter made for me. She insisted that seeing them out made the room "look happy" and not to disappoint her that I don't like a lot of clutter...I allowed her to place them around the house. *Note* She also put a couple in my bedroom...just to be sure I had "happy dreams."
The point of my post is this... My house is not dirty, but neither is it meticulously decorated unless you count the priceless projects my children have given to me to display in order to show me how much they love me. They are delicately painted projected...sculpted masterpieces...and pictures they have colored...drawn or traced. Nothing matches each other but somehow I can't imagine my home being decorated any other way.
The day that my home is without a specially drawn picture, or sculpture made out of a recycled soda bottle will be a sad day for me. A day where I don't have all these tidbits around me, will be a day that my family is no longer here with me.
What makes your house a home?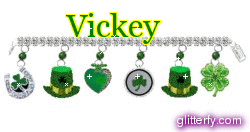 by
Add your quick reply below:
You must be a member to reply to this post.
Replies (1-10):
Add your quick reply below:
You must be a member to reply to this post.