30 Something Moms
For those of you who have a facebook account...(PIOG)
I created a group called "Take the "sleeze" out of young girls and tweens clothing"
I have created this group in hopes that I will get quite a large number of members who support the cause. When the number gets large enough I am going to compose a letter to send to manufacturers and retailers and I am going to add the web address of the group.
I want to show these manafacturers that there are many parents out there who would love to see modesty in young girls clothing make a come back.
I started this group after a day out shopping with my daughter (12). We were looking for shorts. This turned into quite an adventure for us. We went to a number of stores and left empty handed. I could have walked out with a ton of shorts, if I wanted them to expose my daughters butt cheeks. Not only do I see this with shorts, but jeans, extremely low cut tops, bathing suits and heck they even sell thongs for these young girls.
IMO, it is getting to be too much. Enough is enough already. I realize some people may think this will fall upon "deaf ears". However I figured I would rather do something about it other than complain.
So ladies if you agree with me and have a face book account. Please join the group and spread the word to your friends and family.
There is power in numbers!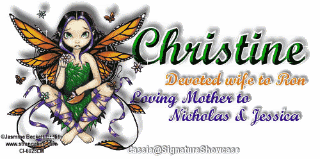 by
Add your quick reply below:
You must be a member to reply to this post.
Replies (1-10):
Add your quick reply below:
You must be a member to reply to this post.