30 Something Moms
Our guided fishing trip...
So the plan was to go out salmon fishing and then hit up some trout. Here's what we actually did.
We met our guide at 6am. That was tough on a Saturday morning. But he was very nice and we loaded up his car and we headed out. Gave us some options since the salmon were a good 2.5 hours away and sometimes they bite and sometimes they don't. So all in all dog picked a spot that was in the middle and that happened to be the cimmaron river. We drove forever it seemed. Finally we get to a very small campground that thankfully had a restroom. My pregnant self can only go so long between potty breaks. We got our waders on (first time I've ever worn them) and our wading boots. Everything fit well, thankfully. We headed down to the river and I was surprised at how fast it was moving. This is much of what we saw...
It was all really pretty and we enjoyed the scenery. He had us crossing the river back an forth, back an forth. It was a bit more risk then we typically take. Here's another view we encountered...
He did show us the holes and he showed us some great techniques. Things we will for sure be able to use in future fishing trips. It was a lot of fun but the crossing and climbing was a little scary. At one point he put me in a hole that was almost waist deep and fortunately I had a rock to lean against but it was a little scary at first. The fish were there though.
Here's dh with the guide..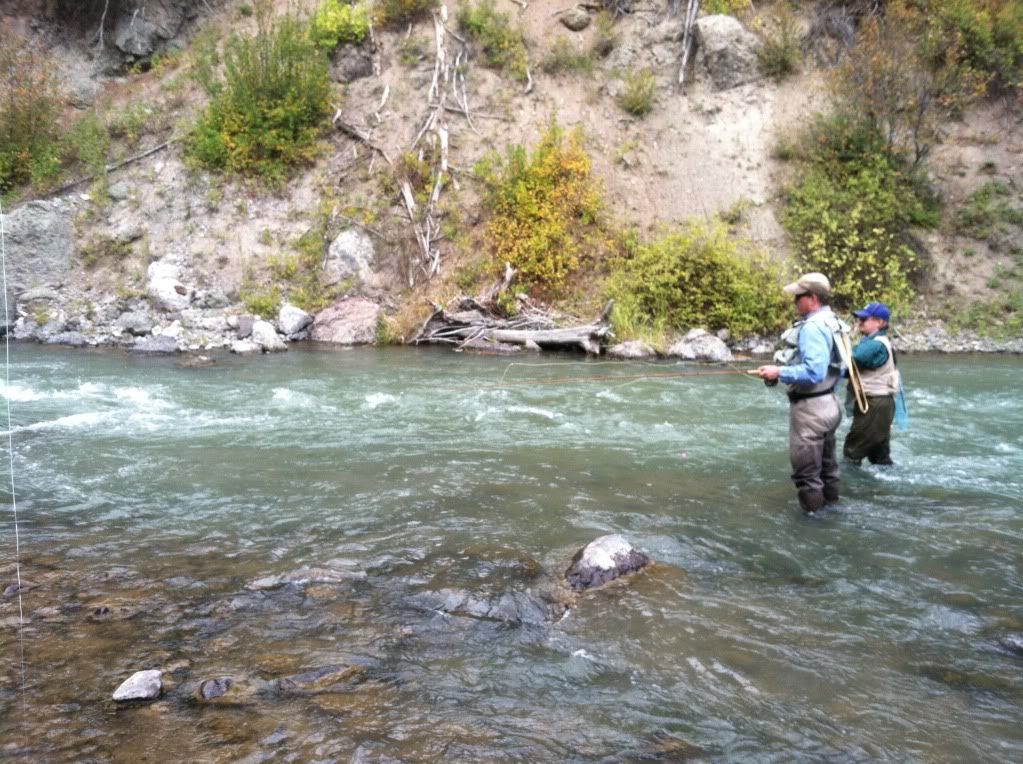 Dh is the shorter of the two.
Another view of the river...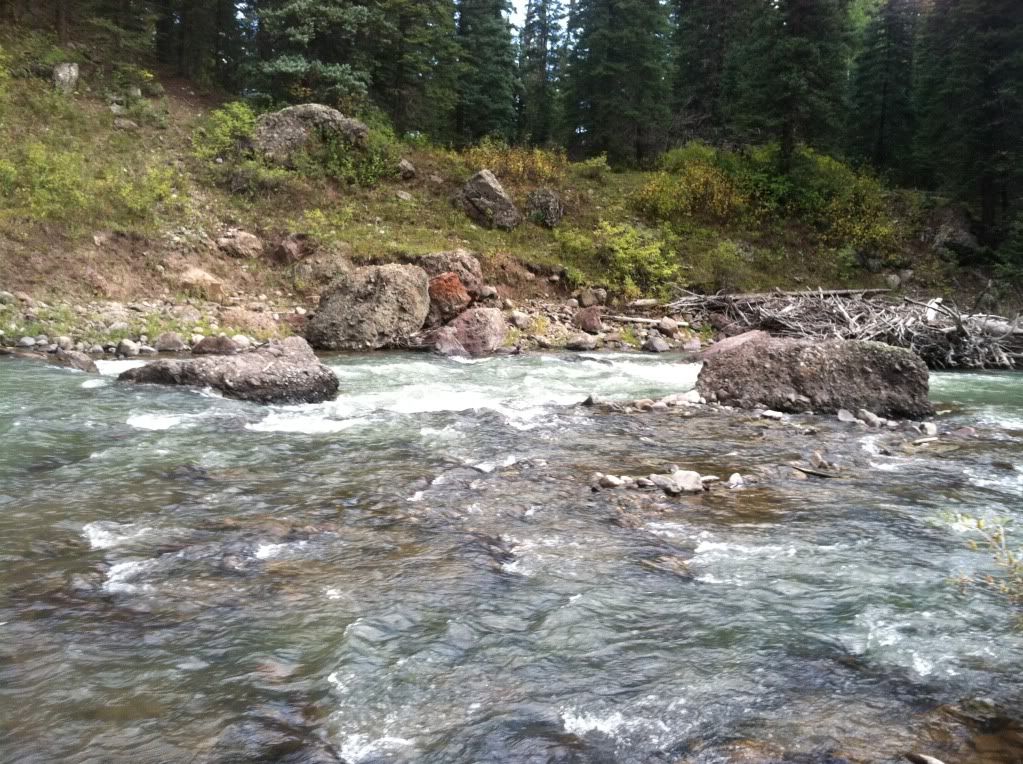 After all that we went back and had lunch, the guide brought it and it was yummy. A turkey sandwich on a harvest bread with smoked Gouda for cheese. It was awesome. We then moved on to a stream but it was nearly impossible to fish, just too much water for such a small creek. Dh did catch two though. We then went to a reservoir an I think I questioned the guides judgement here because he had us basically scale down a hill that went straight down an my pregnant self was not thrilled. It didn't amount to anything so we had to climb back up. That sucked. Then it was the drive home. Here's one more of the scenery we enjoyed...
It was beautiful and the leaves are just starting to change. It was a good day but I sure am feeling it now. My legs back and arms all hurt. We learns some good things though an I'm confident we can fish other small rivers now.
by
Add your quick reply below:
You must be a member to reply to this post.
Replies (1-8):
Add your quick reply below:
You must be a member to reply to this post.