Update on the kids hair and mine :-)
It's been a while(i think?) since I've shown pictures of the boys hair and I figure why not.. I know last time I posted it was a picture of Elijah totally bald and me being extremely depressed by it, lol. Well here is a few pictures of Noah , and Elijah's hair.
Noah's hair is coming along. I am making it a must to moisturize everyday. He hates it and so I would slack on it but I think his hair needs it everyday! In this picture I wet his hair down and applied Hollywood's olive oil cream, it's a very thick cream. I used to use it on Elijah. I loved it.
His hair is pretty much no fuss. A spray of water, and leave in and we're good to go
(not a hairstyle, hair is drying..lol)
After 10 months, I decided to big chop! I tried to transition as long as possible and I'm glad I did but trying to keep both textures happy was not happening. My natural sections I cut long ago were/are thriving and curls well defined and soft.. the hair that was still attached to the relaxed hair was frizzy and dry no matter what I did. I tried to find products to please both hair types not all I got was frizzy natural hair and even more damaged relaxed hair.
The only way it looked good was when I straightened it and I continously trimmed to the point I only had bits of relaxed hair on my ends. At that point I knew just going ahead and cutting it off was the best thing to do.
I look forward to seeing how my hair grows with proper care!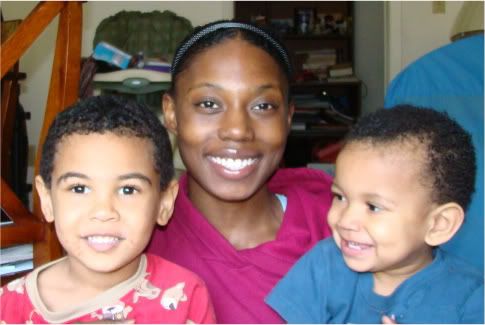 yay we're all natural!lol. excuse my face!!lol
by
Add your quick reply below:
You must be a member to reply to this post.
Replies (1-10):
Add your quick reply below:
You must be a member to reply to this post.