Elvis Costello Strolls With Sons
Singer/songwriter Elvis Costello was spotted out strolling with his 2 ½-year-old fraternal twin sons Dexter Henry Lorcan and Frank Harlan James last Friday in London.
With musicians for parents, Diana Krall says the boys have their own thoughts on mom and dad's tunes!
"They have strong opinions on what songs they like, that's for sure. If they don't like something, they tell you to stop. They're a tough audience sometimes."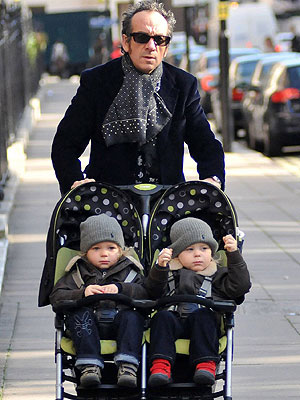 WENN
by
Add your quick reply below:
You must be a member to reply to this post.
Replies:
There are no replies to this post.