Carson Daly and Jackson's Wet Weekend
Rain, rain, go away!
Talk show host Carson Daly and son Jackson James, 9 months, encounter a brief shower while out and about in Los Angeles, Calif. on Friday.
Jackson is the first child for Carson, 36, and girlfriend Siri Pinter.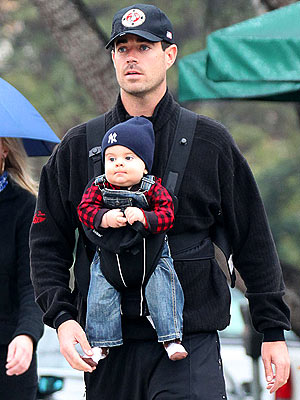 Kevin Perkins/Gaz Shirley/Pacific Coast News
by
Add your quick reply below:
You must be a member to reply to this post.
Replies:
There are no replies to this post.