Kevin Federline: I Still Love Shar and Britney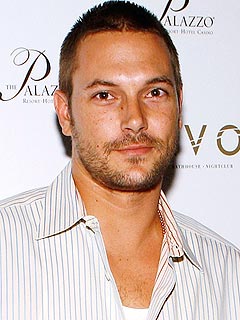 Isaac Brekken/WireImage
His high-profile relationship with Britney Spears — whom he wed and had sons Sean Preston, 4 ½, and Jayden James, 3 ½, after separating from expectant ex Shar Jackson — placed Kevin Federline in the middle of the Hollywood fishbowl.
"I've been through some pretty crazy times — as we all know. Everybody has kind of watched," he admitted on The Bonnie Hunt Show Monday.
And although the father-of-four still occasionally finds himself in the media spotlight years later, Federline says he now faces the public scrutiny with the support of both women.
"I'm really fortunate to have [Shar and Britney] in my life … and as mothers of my children," he notes. "I love both of them very much. I still do to this day."
His relationship with Jackson — with whom he fathered daughter Kori, 7 ½, and son Kaleb, 5 ½ – has been brought to the forefront recently as the former couple appear on the seventh season of VH1's Celebrity Fit Club.
While Federline, 32, is quick to point out that he was oblivious to her feelings, he says the reality show has placed them on a path to healing.
"We've pretty much settled everything. We talked things out and everything is good," he says, adding that Jackson "had a lot of emotional baggage" stemming from their past.
"We do what we have to do for our children and we get along great. She's one of my really, really good friends."
– Anya Leon
Filed Under:
by
Add your quick reply below:
You must be a member to reply to this post.
Replies:
There are no replies to this post.