Monica Bellucci Welcomes Daughter Léonie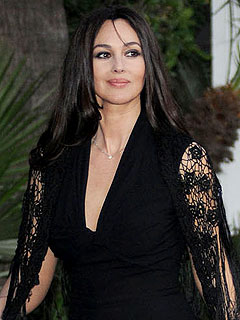 Martin Grimes/Splash News Online
It's another little bambina for Monica Bellucci!
The actress gave birth to a second daughter, Léonie, on the evening of Friday, May 21 in Rome, PEOPLE has confirmed.
Both mother and daughter are doing "marvelously," according to a member of the actress's entourage.
Bellucci and husband Vincent Cassel — who wed in 1999 — are also parents to daughter Deva, 5½.
The actress, 45, will be seen alongside Nicolas Cage in the upcoming Sorcerer's Apprentice. Cassel, 43, has recently wrapped The Black Swan with Natalie Portman and Mila Kunis.
– Peter Mikelbank
http://celebritybabies.people.com/2010/05/24/monica-bellucci-welcomes-daughter-leonie/
by
Add your quick reply below:
You must be a member to reply to this post.
Replies:
There are no replies to this post.