Rebecca Romijn: Twins' Birth Order Will Remain Secret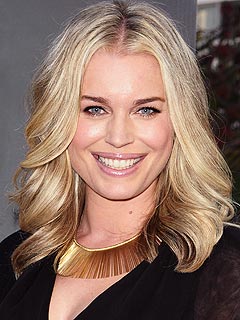 Jason LaVeris/FilmMagic
Rebecca Romijn is enjoying watching an active Dolly Rebecca Rose and a cautious Charlie Tamara Tulip develop distinct personalities — however, the 16-month-old fraternal twin girls will never known if their differences are due to their birth order.
"This may sound strange, but [Jerry O'Connell and I] decided before they were born — I had a c-section so they both came out at the same time — that they wouldn't know which one was born first," the actress tells LilSugar.
"Technically one did come out first, but we feel like a lot of twins get to brag, 'I was born five minutes earlier. I was born first,' and the truth is they shared the womb."

After talking their idea over with Romijn's doctor, even Dolly and Charlie's birth certificates don't reveal the answer. "On their birth certificates they were born in the same minute," she shares.
Eager to see if their elder daughter "naturally takes on that first sibling role," Romijn reveals that, as of yet, each girl is gaining her own independence.
"They are both extremely strong-willed and neither of them seems to be in charge of the other at all," she says. "They are young and developing … their relationship with each other so they don't need to know that information."
– Anya Leon
http://celebritybabies.people.com/2010/05/26/rebecca-romijn-twins-birth-order-will-remain-secret/
by
Add your quick reply below:
You must be a member to reply to this post.
Replies:
There are no replies to this post.