Kevin Costner Welcomes Daughter Grace Avery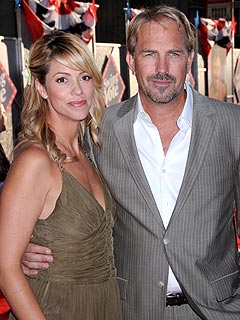 Byron Purvis/AdMedia
Kevin Costner is in seventh heaven.
The Oscar-winning director, 55, and his wife, Christine Baumgartner Costner, 36, welcomed a baby girl named Grace Avery Costner on Wednesday, the actor's rep tells PEOPLE. This is Costner's seventh child, his third with Christine.
Grace arrived at 5:46 p.m. in California. She weighed 7 lbs., 11 oz., and was 21 inches at birth.
Both mother and daughter are doing well, says the spokesman.
The baby's impending arrival was announced in March. The Costners have been married since 2004.
Grace's siblings are Hayes Logan, 16 months, Cayden Wyatt, 3, Liam, 13, Joe, 22, Lily, 23, and Annie, 25.
http://celebritybabies.people.com/2010/06/02/kevin-costner-welcomes-daughter-grace-avery/
by
Add your quick reply below:
You must be a member to reply to this post.
Replies:
There are no replies to this post.