John Travolta and Kelly Preston Call Baby News a 'Miracle'
By Elizabeth Leonard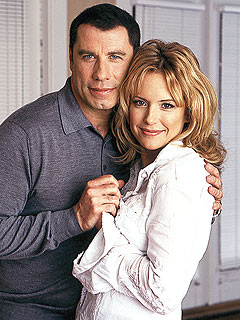 John Travolta and Kelly Preston
Greg Gorman/Icon International
When John Travolta and Kelly Preston learned that they were expecting a baby, it was news they thought they might never hear again.

"We tried for several years, and we didn't think it was going to happen for us," the couple tell PEOPLE in an exclusive story in this week's issue.

Their daughter Ella Bleu, 10, also reacted with joy. "This is a miracle, and we feel blessed," say Travolta, 56, and Preston.




The family has also been inundated with well wishes from fans. "We are so moved by the generous outpouring of support and goodwill we've received from people all over the world," they say.

Those close to the family, meanwhile, denounce speculation the couple are trying to "replace" son Jett, who died last year at age 16, with a new baby. A family friend says, "They can never replace him" and that the couple "always wanted to have more kids."

For more details, pick up this week's PEOPLE, on newsstands Friday
by
Add your quick reply below:
You must be a member to reply to this post.
Replies:
There are no replies to this post.