Mini Must-Have: Violet Affleck's Cute Doll Carrier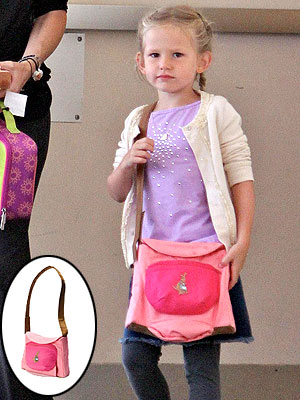 Ramey
A stellar smile isn't the only thing Violet Affleck gets from mom Jennifer Garner.
The spunky 4½-year-old is also a fan of babywearing — except with dolls.
She keeps her mini friends cuddled close with MyWallaby's adorable Doll Carrier ($40) in cotton candy.
Not only does it unfold into a roomy pouch that easily fits a standard 18″ doll, but it features satin-lined front pocket to store doll-friendly accessories.
Get one for your little princess at MyWallaby.com.
— Anya Leon
http://celebritybabies.people.com/2010/06/27/mini-must-have-violet-afflecks-cute-doll-carrier/
by
Add your quick reply below:
You must be a member to reply to this post.
Replies:
There are no replies to this post.