Spotted: Alyson Hannigan and Satyana's Sunny Stroll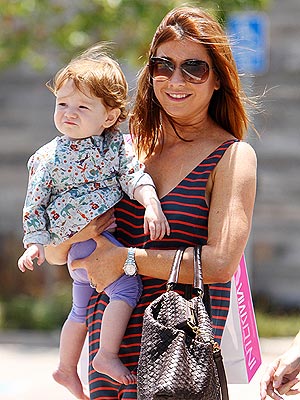 Ramey
Here comes the sun!
Alyson Hannigan holds on tight to her little mini-me, 15-month-old daughter Satyana Marie, during a day out in Beverly Hills Thursday.
Satyana is the first child for the How I Met Your Mother star, 36, and husband Alexis Denisof.
RELATED: Spotted: Alyson Hannigan and Satyana – Ravishing Redheads
http://celebritybabies.people.com/2010/06/25/spotted-alyson-hannigan-and-satyanas-sunny-stroll/
by
Add your quick reply below:
You must be a member to reply to this post.
Replies:
There are no replies to this post.