Mini Must-Have: CJ Conway's Preppy Shirt and Shoes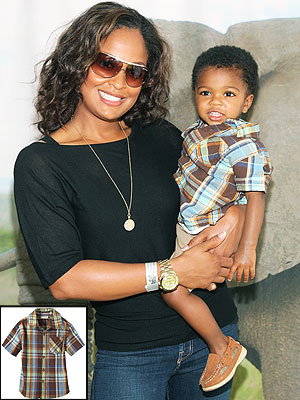 Angela Weiss/Getty
What's better than an adorably dressed tot? Finding out his look is totally budget-friendly.
When CJ Conway and mama Laila Ali flashed a smile at the A Time for Heroes event, we couldn't help but notice the 21-month-old's natty summer style.
From his cool plaid top to his spiffy pull-on loafers, the little cutie was dressed to impressed.
So we were more than excited when we discovered his tailored button down ($6) and dock-style shoes ($15) are from Target's affordable Cherokee line.
Talk about cheap chic!
— Anya Leon
http://celebritybabies.people.com/2010/06/24/mini-must-have-curtis-conways-preppy-plaid-shirt/
by
Add your quick reply below:
You must be a member to reply to this post.
Replies:
There are no replies to this post.