Jimmie Johnson Welcomes Daughter Genevieve Marie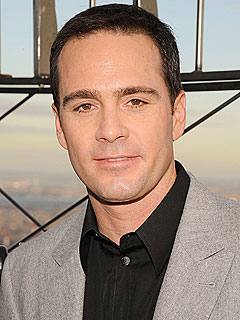 Gary Gershoff/WireImage
It's a girl for four-time NASCAR champion Jimmie Johnson and his wife Chandra.
The couple welcomed daughter Genevieve Marie Johnson on Wednesday, July 7 at 1:44 p.m. in Charlotte, North Caroline, the proud new dad revealed on his Official Fan Club page.
Baby girl weighed 6 lbs., 14 oz. and measured 19.5 inches long.
After spending their first few days together as a family of three, Johnson traveled to Chicago and placed 25th in Saturday's race.
Johnson, 34, and Chandra announced the pregnancy in January.
– Anya Leon
http://celebritybabies.people.com/2010/07/12/jimmie-johnson-welcomes-daughter-genevieve-marie/
by
Add your quick reply below:
You must be a member to reply to this post.
Replies:
There are no replies to this post.