LeBron James Smiles With Sons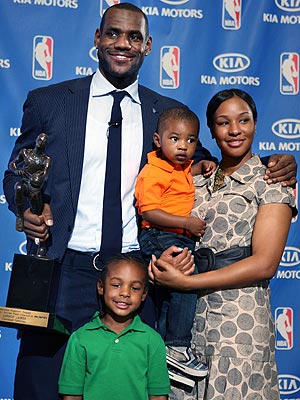 Accepting the NBA's Most Valuable Player trophy at his alma mater in Akron, Ohio on Monday, LeBron James poses with his high school sweetheart, Savannah Brinson, and their two sons — LeBron Jr., 4 ½, and Bryce Maximus, 22 months — after receiving the honor.
The 24-year-old Cleveland Cavaliers forward also plays for the United States national team, collecting a bronze medal in the 2004 Olympics and a gold this past summer in Beijing.
source: celebritybabies.com
by
Add your quick reply below:
You must be a member to reply to this post.
Replies:
There are no replies to this post.