Kelly Rutherford Wows in White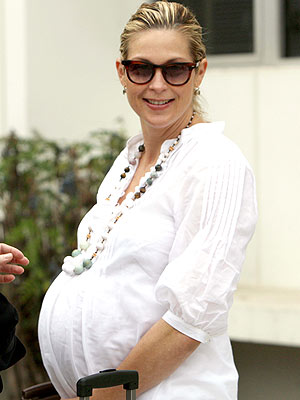 Deano/Splash News Online
We're loving her outfit! Kelly Rutherford shows off her belly in a white linen dress, topped with a beaded necklace as she leaves a Los Angeles courthouse on Friday.
The Gossip Girl star and estranged husband Daniel Giersch agreed to work together on the issue of potty-training son Hermés Gustaf Daniel, 2 ½, but the custody battle continues. The pair will next be due in court in late July.
Kelly, 40, is due to give birth to her second child, a girl, in two weeks.
by
Add your quick reply below:
You must be a member to reply to this post.
Replies:
There are no replies to this post.