Kourtney Kardashian Is Pregnant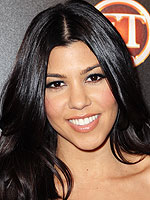 Jordan Strauss/WireImage
Kim Kardashian is going to be an aunt — older sister Kourtney is expecting her first child, a source tells PEOPLE.
"Yes, it's true. She is [pregnant]," says the source.
No other details about the pregnancy or the baby's father were released.
The Keeping Up with the Kardashians star, 30 — whose spinoff show with younger sister Khloe, Kourtney and Khloe Take Miami, premieres Sunday — was previously linked to Scott Disick.
The on-again, off-again couple reportedly broke up in January but have been spotted spending time together. The two hung out in the Hamptons in July, where they enjoyed dinner and, according to a source, Scott introduced Kourtney as his girlfriend when a pal stopped by their table.
News of Kourtney's pregnancy was first reported by E! Online.
Source: PEOPLE
– Eunice Oh with reporting by Mark Gray and Jennifer Garcia
by
Add your quick reply below:
You must be a member to reply to this post.
Replies:
There are no replies to this post.