New and really needing help
My husband works and we have been doing ok, but recently we have run into many family crisis' and now our Christmas savings is gone. I have 5 kids, 3 at home, 2 are adults. I am not worried about the adults they understand very well and know they wont be getting gifts.
In a nutshell my son is mentally ill and was homeless and on drugs. We were trying to get him found incompetent but the state would not allow us to have him held without a physical address to serve him. He was picked up and put in county jail for a probation violation, but was supposed to be sent to the state psych hospital. We have been paying our lawyer weekly to try and get this done, and it has been over a month now. I have to take care of his medical needs, but also need Christmas for my littler kids who dont quite understand why we have no money.
In addition my dh's grandma had a series of strokes so we have all been pitching in to have home care for her. It is expensive to do.
If anyone can help us I would appreciate it very much. I have a 6 yr old little girl, 11 yr old boy and my oldest at home is a senior in high school. It has become a struggle even just to feed them with the issues we are having now.
Visit my store for great deals on candles and home decor and work from home opportunities. Get started 100% free too!
http://www.partylite.biz/sites/byValerie/
++++++++++++++++++++++++++++++++++++++++++++++++++++++++++++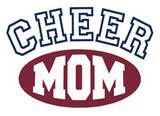 by
Add your quick reply below:
You must be a member to reply to this post.
Replies (1-2):
Add your quick reply below:
You must be a member to reply to this post.