Making a set of coasters from a fallen tree will allow the beauty of that wood to live on and tell the story in its rings. This project goes perfectly with the Branch Coat Rack I made a few months ago.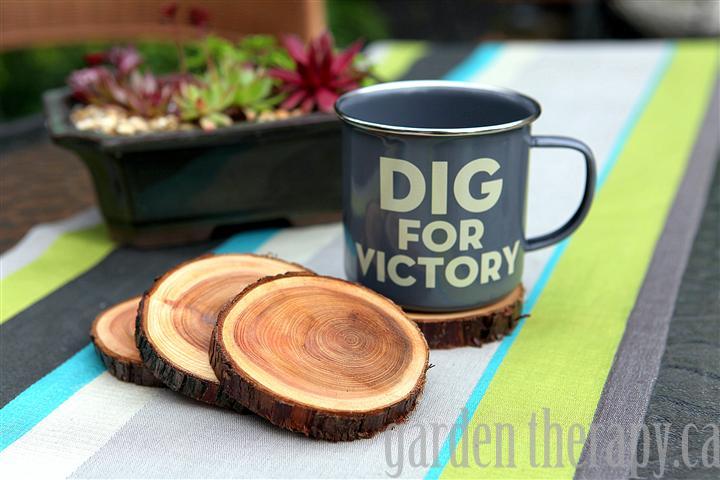 It was a sad day when the largest, oldest tree on my street was hacked down and unceremoniously chucked into construction waste bins. The 50' Western Red Cedar still had a lot of good years left but got in the way of developers' dollar signs and no amount of reasoning could sway them. Neighbours came to say goodbye, walking through the wreckage, collecting a memento or two; tears were shed. It's amazing the impact a tree can have and the sense of loss for one treated with so little respect.
I collected a few thick branches to turn into sets of coasters that I will pass onto neighbours who remember their kids climbing those same limbs, many, many years ago.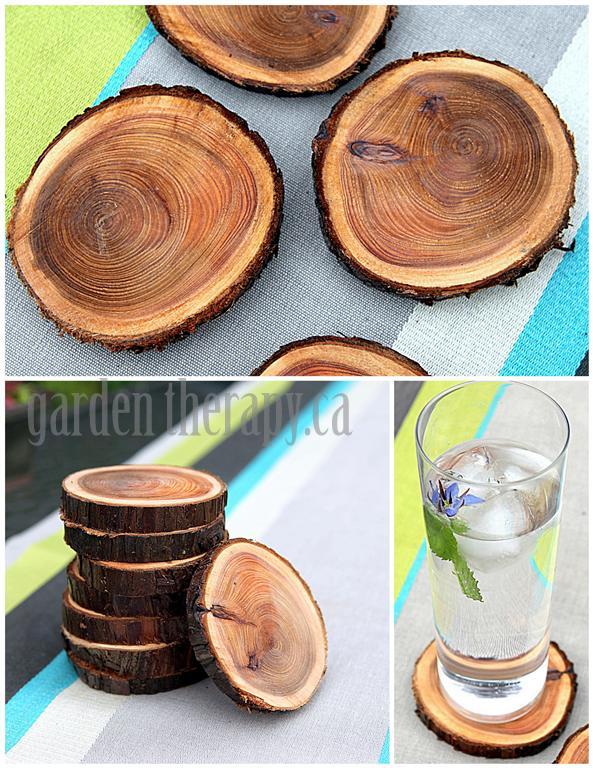 The project is simple but it will take some time to cut and sand each piece. The more time you spend getting them right, the nicer the final product will be.
Materials:
Straight branches that are no smaller than 3.5" in diameter
Hand saw
Sandpaper
Clear Varnish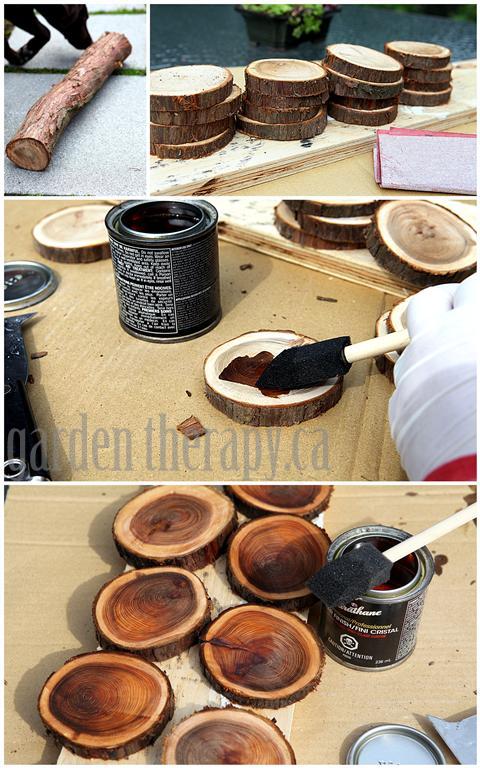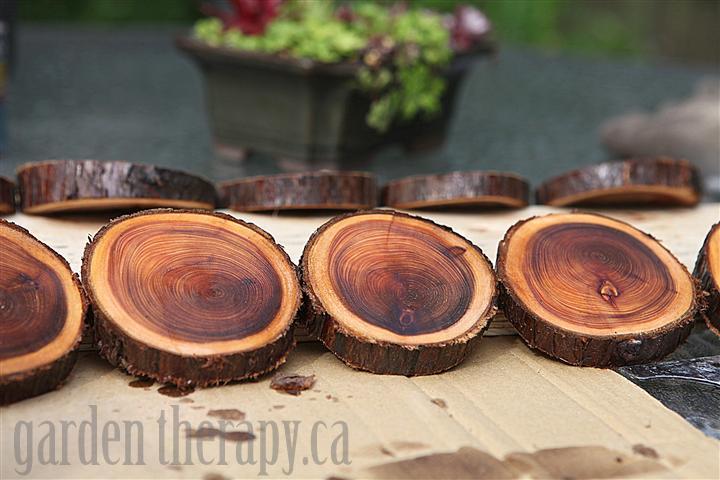 Directions:
1. Using the saw cut sections of branches that ½" thick.
2. Sand each section with heavy grit sandpaper, and then use a finer grit to smooth out the surface. Do not sand the bark on the edges.
3. Coat front, back, and sides with clear varnish and let dry. Untreated wood can also look beautiful as it absorbs the drips and condensation from the glasses that sit on it.